Have you ever wondered why some guys look so sharp?
What do they know that you don't?
When it comes to carrying the stylish look, a gentleman always hits the bull's eye, no matter what. They know how to look fabulous on every occasion.
It's the right details and efforts that count to stay in the spotlight. The little things you wouldn't even notice add up and make a huge difference.
And stylish men always do that right!
They actually know what they want and what they don't.
Through this guide, we share the style secrets that all men need to know to take their outfit to the next level.
Let's Get Started!
1) Slim Wallet
Every man needs a wallet, right?
But what makes a slim one special?
First, you can reduce the thickness of your wallet by cleaning it out. Throw your unwanted ATM receipts, shopping bills, and checks from restaurants and stores in a recycling bin.
If you have your family pictures all the time in your wallet, then it's time to post these pictures on your social media account, save them on your phone memory, or leave them at home.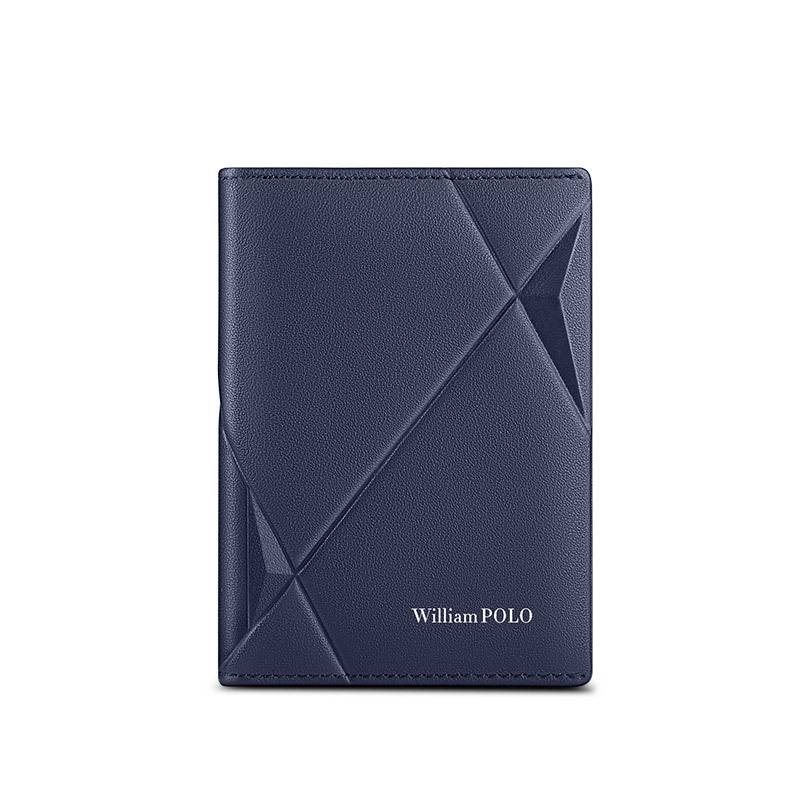 Try to stick with one bank account details at a time when you go out. Debit and credit card makes your wallet bulky. You can use them by making a schedule for which cards you would carry on which days.
Carrying cash takes up too much space in your wallet.
If you have to bring some money, then avoid sticking to coins because it might make your wallet heavier. A slim wallet is a good option for a few cards and bills to get you through the day.
2) Shirt and T-Shirt Stays
Wearing an untucked dress shirt or t-shirt means slob.
In the morning, you get dressed and tuck in your shirt or t-shirt. As the day goes on, the shirt or t-shirt shifts itself. Tucking it back and forth, repeating it hundred times throughout the day seems frustrating.
So what's the solution for this?
Shirt or T-Shirt Stays!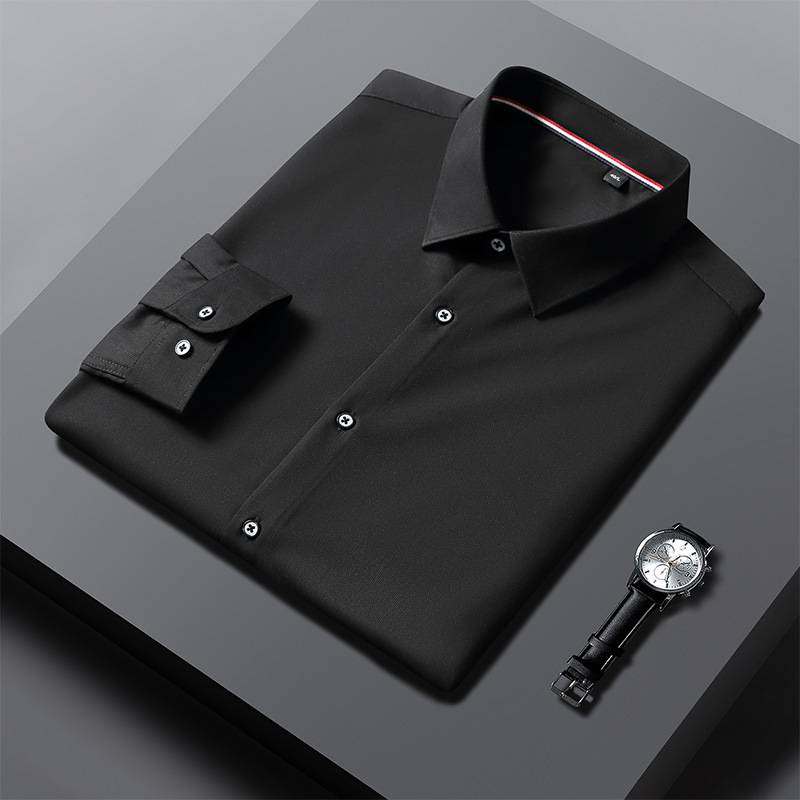 A lot of guys don't know about a secret. Shirt or T-Shirt stays can help you with this problem.
These are elastic straps that connect the bottom of a dress shirt tucked into the socks while having a tight fit against your body. It's a secret weapon to keep your shirt or t-shirt tucked in all day.
Once you put it on, no one would even know.
3) Signature Scent
A signature scent is the most important arsenal in the men's style secrets. No matter what kind of fragrance you get, you will create one type of a smell with it.
That means it's your scent. A signature scent is your way of leaving a mark everywhere you go.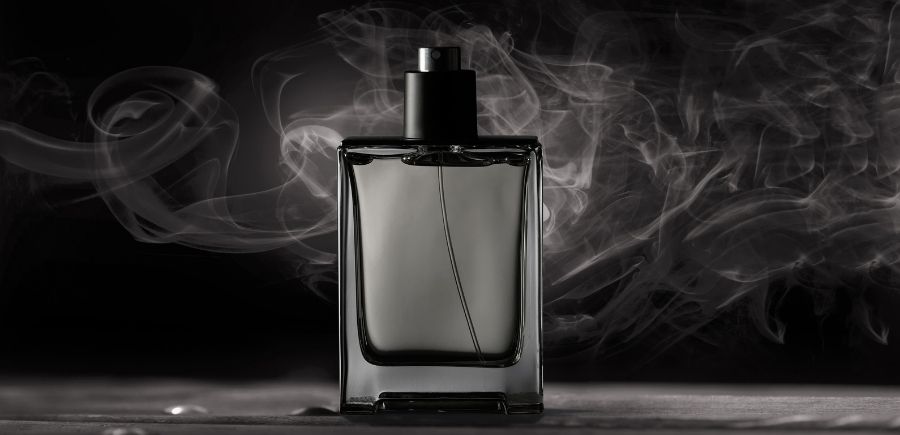 It doesn't mean you have to buy that expensive colognes.
It just means that you should have a fragrance that you will always wear to be yourself. The right cologne can do wonders for a man's first impression and his self-confidence.
4) Undershirts
An undershirt is a very essential tool to any well-dressed man. It helps to get rid of sweat stains on the body and helps to keep you warm.
It also helps to prevent your nipples from showing through. That's nice, isn't it? If you haven't already started to wear undershirts, then guys, let's add this item to your wardrobe for your everyday wear.
Instead of wearing the white-colored undershirt, you can just go with the gray or nude ones. It is less vibrant and is not visible when wearing underneath your dress.
5) Nose Trimmers
Nose trimmers are an excellent tool that will significantly help to refine your look. One of the main grooming concern for men is the ever-growing length of nose hairs.
Grooming also includes the removal of your nose hair.
It is a necessity to be more hygienic and look presentable. Nobody wants to see your nose hair coming out from your nose when you are talking or laughing.
There are two methods to trim your nose hair. One is with the blunt-ended scissors, and the other one is with electric nose trimmers.
We recommend that you go with electric nose trimmers as it is considered the most effective and convenient. Nose trimmers are reasonably affordable and are the safest way to prevent your hair.
You can check out our 4 in 1 rechargeable electric nose trimmer.
6) Button Extender
Button extender helps to solve the problem of tight or uncomfortable dress shirt collars when wearing a tie. A tight collar makes the neck area uncomfortable when attending more formal occasions.
Somehow, the shirt's collar has gotten smaller over the last year, and you cannot button the collar to wear a tie. The most suitable solution for this type of problem is the button extender.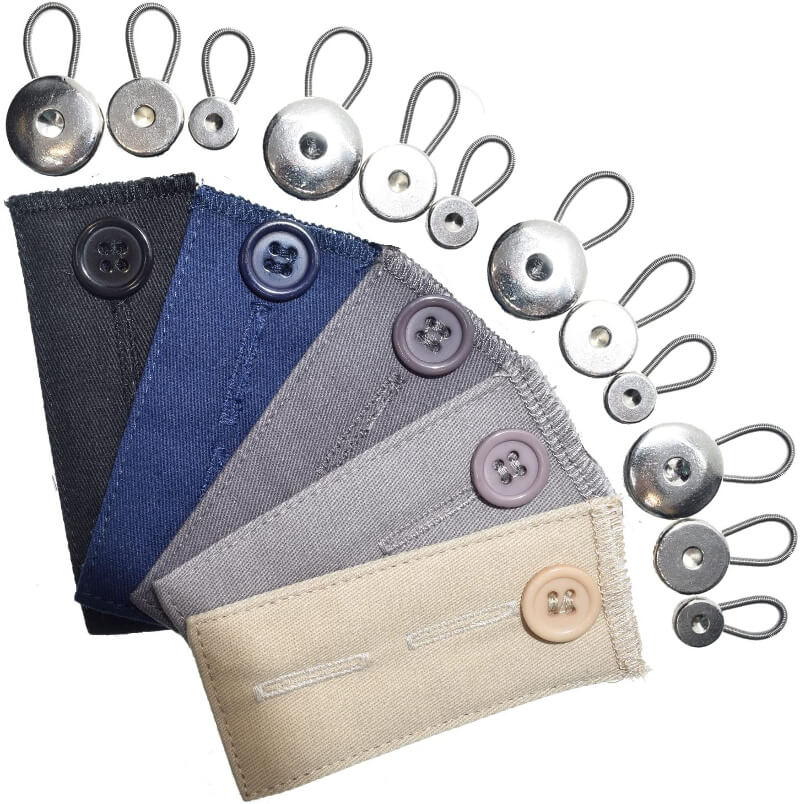 This remote device gives you an extra 3-4 inches to help bridge the gap between your top button and the buttonhole that gives you much-needed breathing room.
Of course, it is hidden behind the necktie!
7) Micro Adjustable Belt
Belts have been a men's wear staple for over a thousand years. Every man needs a belt, and every man will wear a belt. Today the most common styles are the belts that use holes, latching with a buckle.
But to be honest, in our opinion, it's quite outdated.
The holes are about 1 inch apart, so if you find yourself between holes, you are stuck with a belt that's too tight or too loose.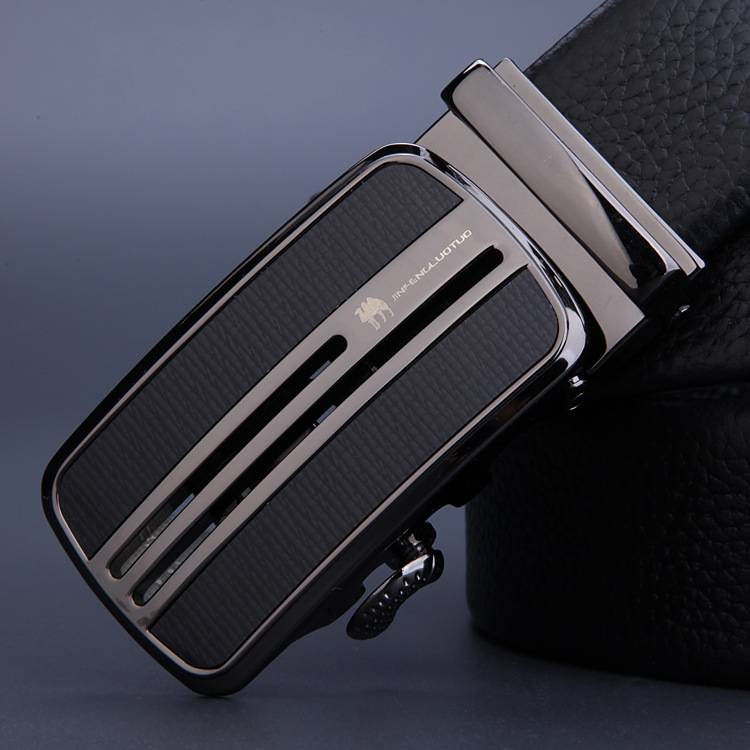 Besides, the buckle puts a lot of tension on the leather strap at this point. You get an unsightly looking belt strap, especially if you move to a different hole later.
To solve this problem, you have to use the micro adjustable belt.
In this belt system, it skips holes entirely. Instead, it uses a track system that helps to adjust down to a quarter of an inch. And that's the beauty of this belt fits as it fits perfectly, and you can adjust if you have a big lunch or go on a diet.
8) Slick Collar
Most of the time we prefer to wear a dress shirt without a tie.
The problem is that your shirt collar without a necktie often falls over. It looks crumpled, and it seems even worse when you wear a jacket, and the collar falls underneath it.
Basically, the dress shirt is supposed to be fully buttoned up with a necktie.
So do you wonder how to get a shirt collar that stands up straight and looks fantastic? One solution to this is a slick collar. It's a lightweight adjustable device that fits right underneath your dress shirt collar.
It gives your collar a structure by staying hidden.
9) Tie Chain
They are great ways to add a character to an outfit by adopting the use of accessories. If you want to know more, you can check out our guide on 10 Important Accessories Every Man Should Own.
Tie chains have got the place where you actually attach it to the shirt button. Whereas the chain actually goes and loops around the tie.
It's just a different look that makes you look a little more elegant. If you don't want to wear tie clips, then tie chains are another better option. It's entirely up to you to decide what's going to work best for you.
10) Collar Chain
A collar chain is a simple piece of accessory that connects the tips of a dress shirt collars.
As collar chains are placed right at your neck area, make sure the collar chain matches the message you want to convey about yourself.
Well, collar chains can be worn with or without a tie.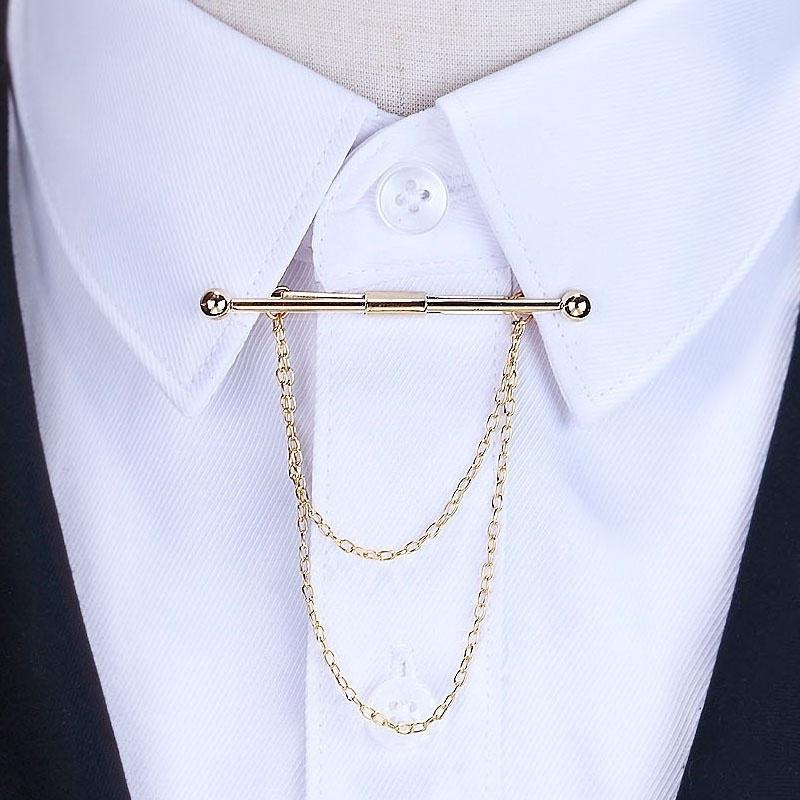 If you don't want a messy look, make sure that they easily glide over the tie, and you can pin them to the center of the tie knot.
As it is an accessory, it comes in different shapes, sizes, and weights. Choose the right size that is proportionate to your body.
You should consider the look and proportion of the collar chain itself. Make sure that the collar should be in ratio with the width of the chain.
CONCLUSION
When it comes to style, there are over hundreds of tricks to imply to look the best man in the room, no matter what you wear or wherever you are.
Now you can also rock your style with all these secrets.
What are your secrets to be stylish men?
If you believe that we need to add some more points, then we are just an email or a message away.
Want to share the content? Please free to and help us grow.