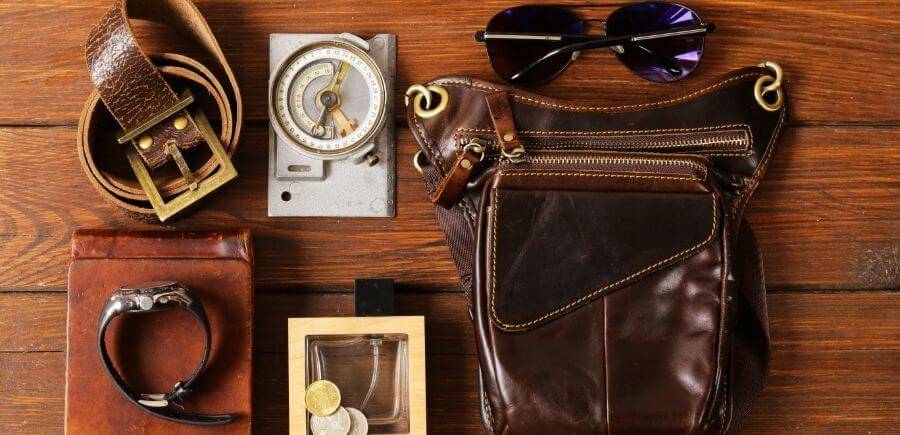 As a gentleman, we believe some essential accessories deserve a place in any man's wardrobe. So, we have compiled essential accessories every man should own for their wardrobe.
Let's face it!
We all like to dress a little bit different to show our personality. To make an outfit stand out, your choice of accessories does matter.
To be classy, you don't need to own fast cars or cigars. Not every man enjoys smoking. These are not the necessities that you need to have, but you know the drill.
Every man has a particular taste to use wardrobe and accessories.
Accessories are an item to express the personal style for completing the wearer's outfit. It makes your appearance look different and efficient.
Let's discuss the essential accessories every man should own.
1) Wrist Watch
The watch world is vast and filled with many different styles and designs. Whether you are a watch guy or not, that doesn't matter.
What matters is that every man should at least have one good man's watch. Try to find the right watch piece that fits your aesthetic and naturally complements your style.
You can choose your watch that fits in your day to day lifestyle so you can wear time and again.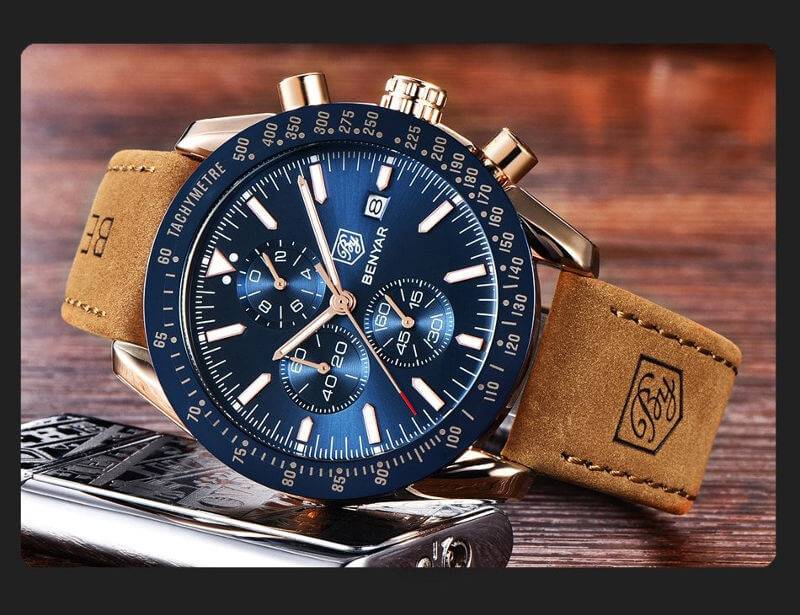 Of course, wearing this BENYAR Men's Luxury Leather Watch measuring 44mm with stainless steel will give you a more stunning look.
As watches are the most common accessories in most men's wardrobes, wearing a nice watch makes you elegant and attractive.
Wearing an expensive watch doesn't mean that you will look more classy. Don't fall for these tactics. A good looking watch is enough even though it's not that expensive.
The person wearing the watch does make the look relevant. You know this.
2) Wallets
It has been said that a good wallet defines your personality that improves your image and outlook. A wallet is a space where you can keep your money and documents safely.
Make sure you buy quality wallets so that you can keep the same wallet for many years. There are various types of wallets, including leather wallets out there in the markets.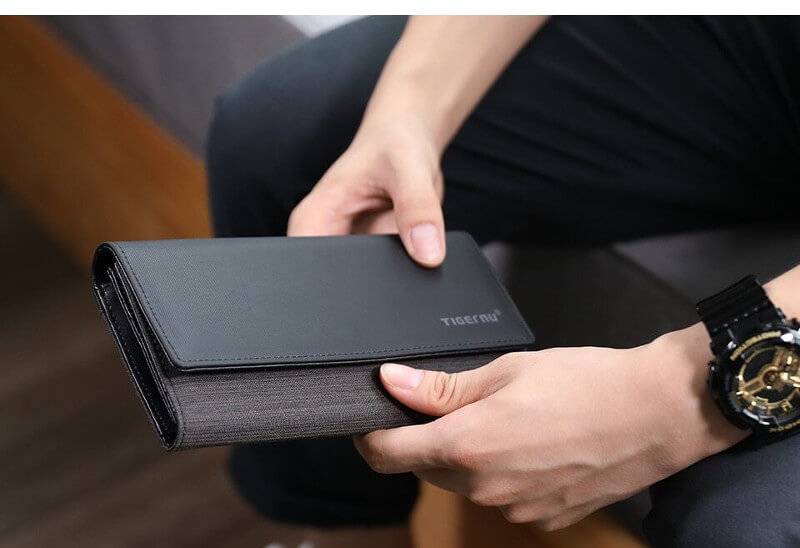 It will be great if you can find a wallet that also has a cardholder. A cardholder looks more stylish as cards nowadays are more prominent for transactions.
You can visit our website to check out the Quality Wallets for your wardrobe.
3) Tie and a Bow Tie
We hardly wear suits nowadays. But for formal occasions, we have to own at least some ties and bowties in our wardrobes.
Our everyday style is casual, but sometimes for formal meetings, the ties are essential elements. Make sure to avoid cheap and low-quality ties because it makes your outfit look cheap.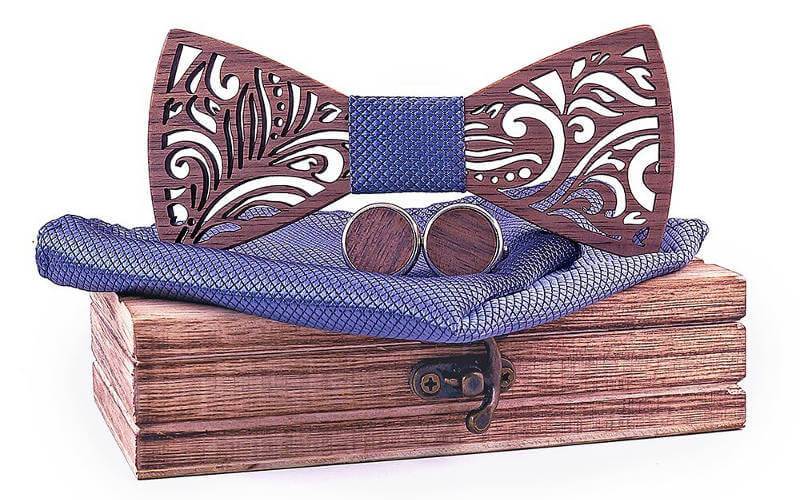 If you can buy a good quality tie, then it will last for more years to come. It is a good idea to purchase items that you can afford, but don't try to buy those items that make you look cheap.
Wearing our men's classic wide Tie with Carved Wooden Bow Tie and Cufflinks goes perfectly well for every suit.
4) Tie Clips
Tie Clips are very much back in fashion. As you know, the benefit of a tie clip is to hold your tie to prevent from swinging so that your tie hangs straight to the point.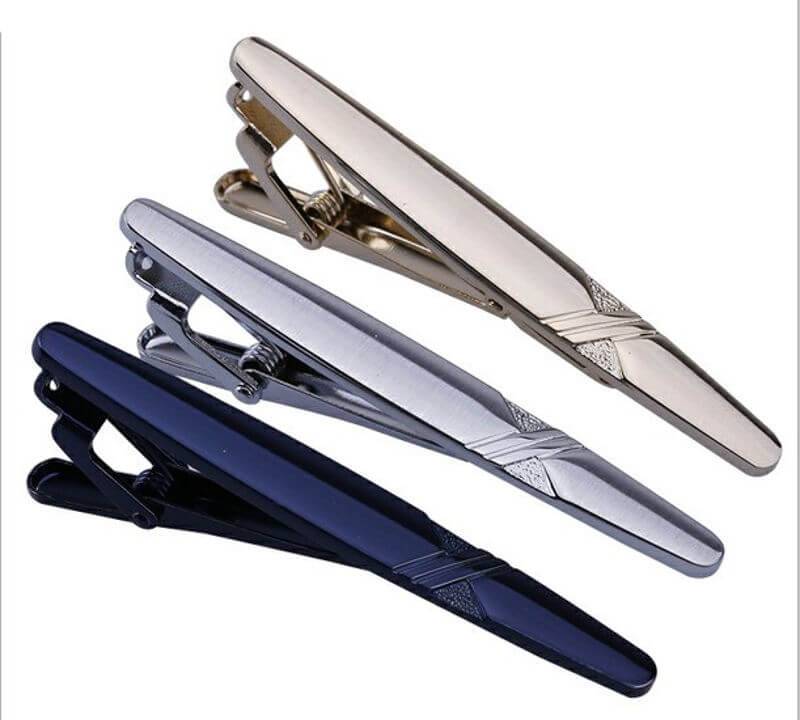 It results in a neat uniform appearance and adds a special touch to your outfit. As tie clips are affordable and cheaper, you can order it once and make your outfit glow.
Again, you can check eMen's Fashion for the items.
5) Sunglasses
Sunglasses are always an essential accessory that you need to have in your wardrobe.
Not only it gives you a stylish look and cool touch to your outfit, but it also protects your eyes from the harmful UV rays of the sun.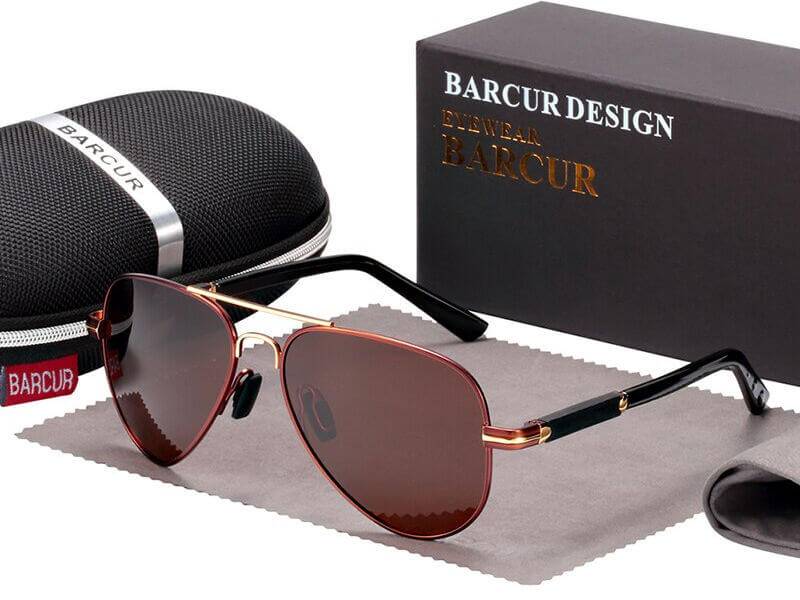 In our view, we recommend you to invest money in a quality pair of sunglasses rather than brand so that you don't have to buy time and again.
You can order it from eMen's Fashion and choose the best glasses for your outfit.
6) Belts
Without a belt, your outfit will look incomplete and looks like something is missing. It doesn't look good when people see the empty, unused belt loops around the waistline.
We recommend you wear a belt since numerous belt designs are emerging every day. Wearing a belt helps to prevent the wearer's pants or trousers from falling.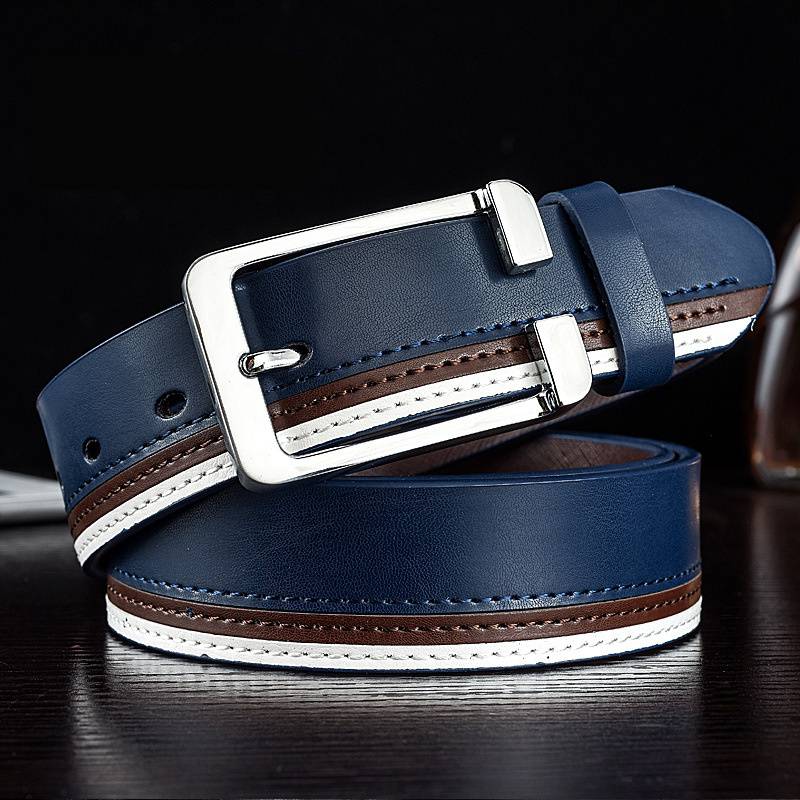 You can choose the right type of belt according to your trousers or pants. It's better to wear a belt in the same color as your shoes, which gives you a more stunning personality.
7) Tailored Suit
Even if you prefer a casual look, there's nothing wrong with having a formal tailored suit ready, so you don't have to scramble at the very last moment of the time.
It's a must-have outfit in your wardrobe. Guys should need to focus and pay more attention to what they're wearing.
Suppose you actually want to kill it at an upcoming wedding, parties, office meetings, or photoshoots for your business profile. In that case, the suit will be the perfect outfit for every occasion to help you stand out and look more stylish.
8) Socks
You need to have good quality pairs of socks in your wardrobe that are classic and will go with most outfits.
Socks provide the finer details as they play a significant role in your overall style. Wearing a nice suit and neglecting the part of socks can make your style relatively unmanaged (athletic socks).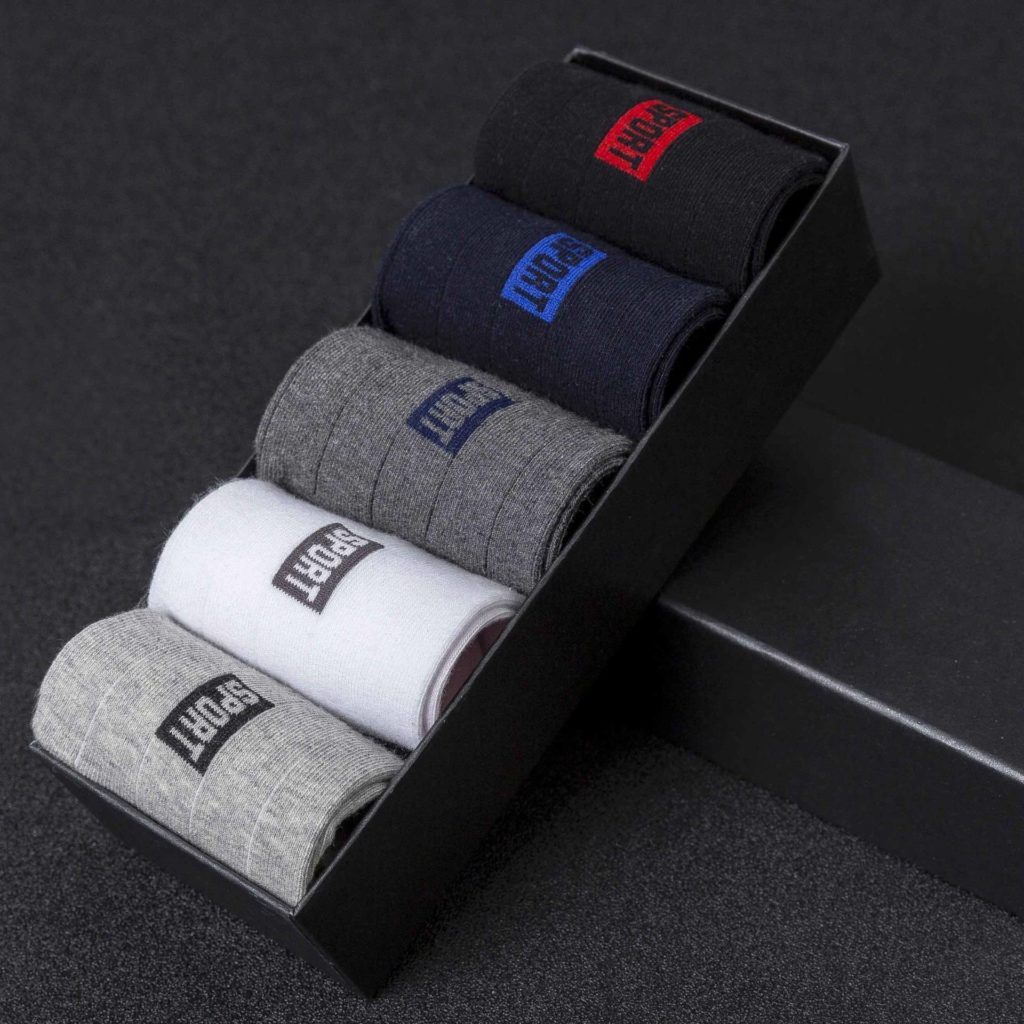 Your whole outfit will look cool when you wear the socks according to your outfits that make your personality better.
9) Bracelets
When it comes to bracelets, we definitely think that less is more. We love to wear a simple cuff or chain worn on the opposite side of the watch.
Some guys prefer metal bracelets and some beads bracelets. Metal bracelets are relatively safe rather than beads bracelets because they might seem tacky.
But if you like to wear beads bracelet, then don't stop yourself. Try a cuff chain or bracelets that will put the finishing touch to any outfit.
10) Leather Bags
Holding all your essentials like gadgets, laptops, notebooks, pens, and many more is a tiresome job. A bag is a must to every man's wardrobe.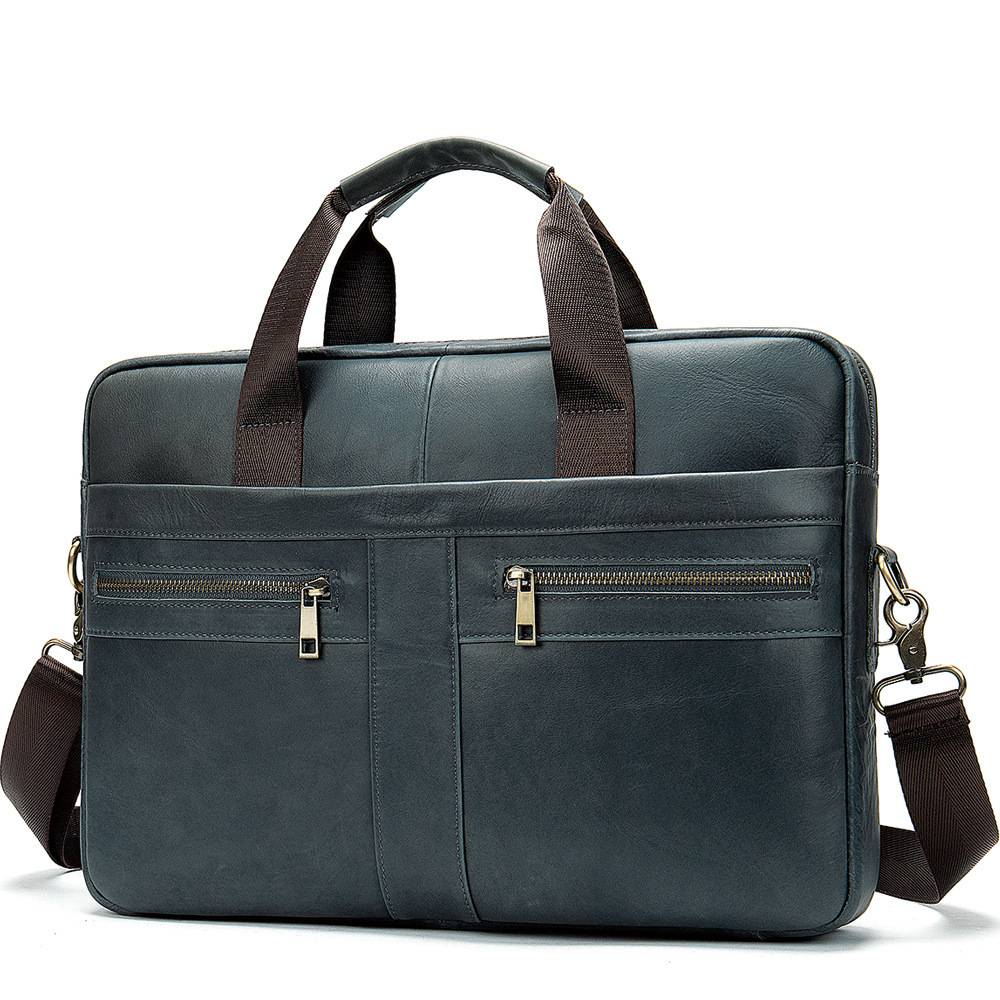 Invest in a qualitative leather bag that gives you a more elegant look. Try to ignore putting all the essentials in your back pocket as it seems ugly and makes your whole outfit a waste.
Why is it essential to have accessories for a man?
Every man should have a few accessories to get them through their day to day life. You know an outfit is never fully complete without the right proper accessories.
Although accessories are the second element to a person's clothing, accessories provide the finishing touch that makes you look good.
People do judge you according to your personality. Accessories help to create a good impression.
Just like your clothing, the items you carry daily are an extension of you. They are the visual indicators that people use to judge who you are and what you stand for.
Accessories add more details and help in enhancing the overall look of the attire. They communicate an unspoken message to the people around you, either delivering good or bad news.
Treat yourself with the right accessories that help to create a significant impact on your life.
CONCLUSION
What accessories do you own?
Which accessories would you count as the most important ones among these?
We personally feel these are the must-have men's accessories that every man should own.
Nevertheless, it cannot be the same for other guys as accessories are a never-ending element that every individual need in their day to day life.
If you think that we need to add some more points, then, we are just an email or a message away.
Want to share the content? Please free to and help us grow.