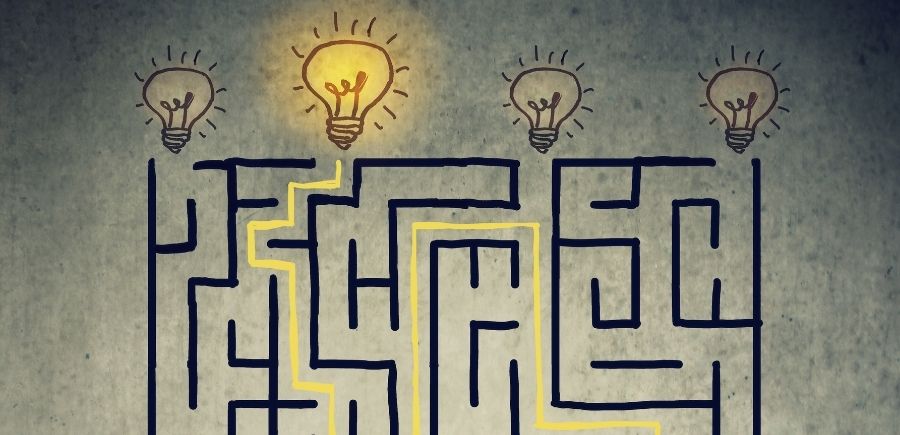 To look great and stylish is not about always buying new clothes. You need to have some knowledge about early fashion trends.
Men's fashion is becoming more and more inclusive every passing day, but this doesn't mean that you can wear the bad and the ugly ones.
Sometimes it seems complicated to spot a fashion mistake. With this guide's help, you can find out which ugly items men should avoid wearing to prevent a fashion blunder.
Let's Get Started!
1) Too Much Fragrance
Wearing a fragrance can be a wonderful way to express yourself, but you should know that less is always more when it comes to fragrance.
Fragrance must be discovered, but it should not be announced. Too much of a strong scent can be allergic and can cause migraines to some people who are around you.
You should develop the habit of wearing the right amount of perfume. It should be applied in the right place with a distance of 10 inches away from your body. Spray on your wrists, neck, and chest area.
2) Skinny Jeans
Tight jeans do not seem attractive as it hugs to your thighs and calves. Skinny jeans are not comfortable and unsuitable for men. There are different better options for men's jeans that will suit your body type.
Wearing skinny jeans will end up looking like a stick.
It will make your legs look shorter, thinner, and less masculine. It will create health issues like bladder problems, twisted testicles, urinary tract infections, fungal infections, and lower sperm count.
It also does not show an attractive silhouette for most men. So skip the trend of wearing skinny jeans.
3) Bling Jeans
This is completely an outdated trend that a man should stop wearing. You have to avoid the embroidery and sequins on the back pockets.
We don't think that there's any need for extra attention to your backside.
4) Deep V Neck T-Shirts
Deep V-Neck shirts are acceptable only if you have a big chest or are in excellent shape.
They allow more chest exposure. There are many practical shirts if you want to wear them. You can wear a regular V-Neck rather than deep V-Cuts.
5) Baggy Clothing
Do you know a well-fitted outfit flatters your body shape, and people will give compliments? Wearing baggy clothes that are too big for you makes you look unprofessional, sloppy, and undefined.
You have to understand the importance of a good fit that makes you look subtle.
But, a precise fit is also important to get a defined look. Wear clothes that are not too tight and baggy for you. It's better if you choose to customize your dress.
6) Shiny Shirt
Basically, a shiny shirt is only reserved for club party nights. They were once a trendy fit, but now it looks weird and creepy if you wear it.
Instead of shiny shirts, you can go for other fabrics or classic shirts that look more elegant. Your regular shirts should be sufficient.
7) Sandals with Socks
This is entirely the outdated trend that you need to stop wearing. Socks are never to be worn with sandals.
Your socks should be worn with a shoe and trousers.
It's the dumbest decision to wear your socks with sandals. So you need to think before you do or wear something unacceptable.
8) Avoid Wearing Wide or Skinny Ties
Another trend that you have to stop following is to avoid wearing thick and skinny ties. As it makes you look older, and this style is ultimately out of fashion.
If you are a bigger guy, then you can wear a heftier tie. But if you are a small type of guy, then your tie should be 2-3 inch width in wide.
If you wear a skinnier tie, then it looks less formal. So if you want to rock your outfit, then go with a casual tie or pick one that's on the slim side.
9) Over Accessories
It looks ridiculous if you wear too many accessories. If you love to wear accessories, then a bracelet, watch, and ring would be okay. We all know that accessories make our outfits complete.
They are equally important and should not be ignored.
But in the case of accessories too, less is always more.
Over accessories makes your whole outfit look disgusting. The way you present yourself with accessories should convey the right message to the person in your surrounding.
So wear only limited accessories that make you look cool!
10) Pointy Toe Shoes
Sometimes in the case of fashion, some things look good and some don't. Some things are outdated and some obsolete.
The pointy toe shoe trend died a long time ago and looks pretty ridiculous. This shoe makes you uncomfortable because toes are squashed into a small space contrary to the foot's shape.
It can cause long-term foot pain, and it makes your feet look too long.
CONCLUSION
For numerous years, we have seen many progress and changes in the men's fashion world. However, there is still a lot of change that needs to be done.
These outdated trends were invented, and they are already ugly enough to make you look horrible and strange. Every man should get rid of these outdated trends.
So what are your thoughts on all these outdated trends?
Do you follow these trends, or have you recently stopped following some of them?
If you think that we need to add some more points, then, we are just an email or a message away.
Want to share the content? Please free to and help us grow.