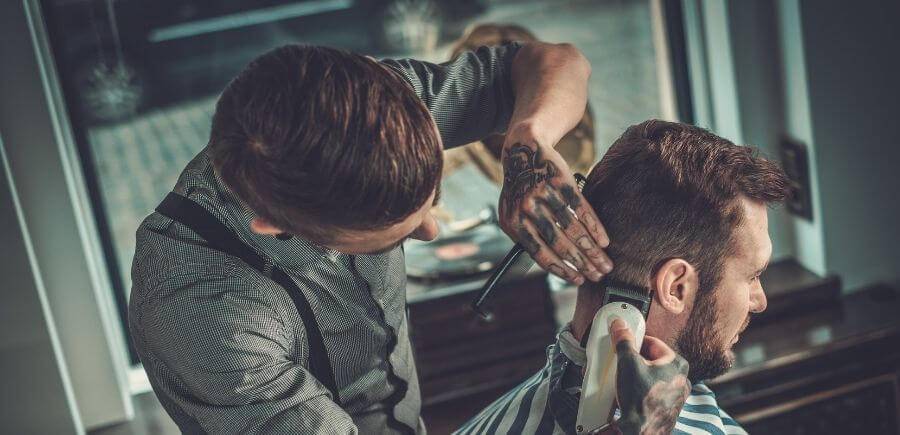 Are you caring for your hair in the right way?
Men's grooming, especially the part of your hair, ain't easy to take care of. Hair is an essential aspect of the human body.
Either it's short or long hair, it's essential to pay attention to avoid hair damage.
When it comes to hair, men need to avoid some common hair care mistakes for a rigid personality. This guide will help you to maintain your hair care routine.
1) Avoid Heating
Your hair will indeed be damaged by too much of everything. Using too much heat makes your hair brittle, dry, and dull.
Make sure to perfect the shower's temperature so that it will not do any harm to your hair or scalp.
A hot shower feels great, but it dries your scalp skin and invites dandruff. It leads to hair loss by weakening your hair roots.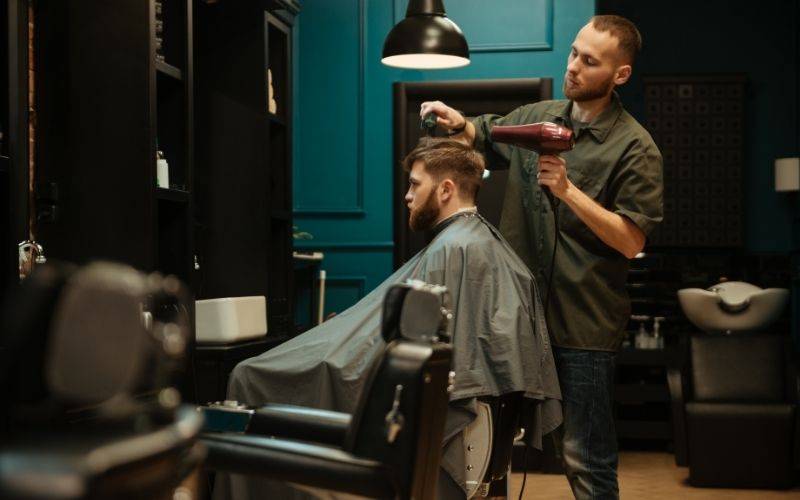 It also wipes your hair's natural oils or sebum and makes your hair and scalp dry.
Also, avoid using too much heat when using hairdryers. Burning your scalp to try to straighten your hair is not doing you any good other than making your hair rough.
You can always get an effective right-looking hairstyle with medium heat and the right hair products. Do that, and you can avoid the long-term damage that comes from the heat on your hair.
2) Ignoring Hair Loss
As you age, most hair is reduced in the form of balding, receding, or thinning. And some people do experience hair loss before the age of 35.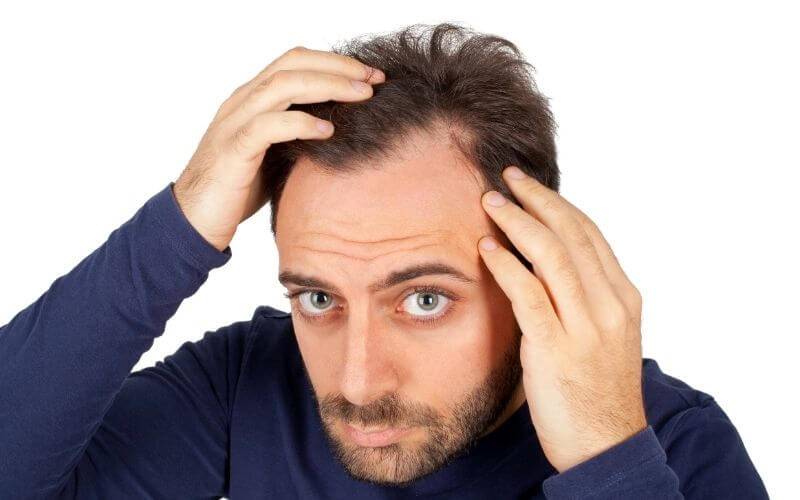 When you start noticing extra hair in the shower or on your pillow, it's time to think seriously about your hair loss and act accordingly.
Ignoring the hair loss does not solve the problem. You need to take action, so you can preserve your hair.
3) Sleeping with your Wet Hair
Most people like to shower at night and then just hop into bed with their hair soaking wet.
When you sleep, you twist, turn, and move all over the place, which increases friction between hair follicles that causes split ends and hair breakage.
When your hair is wet, it is in the weakest state, and by sleeping with your damp hair, you are just damaging and making your hair a frizzy mess that you can't control.
Instead, you can wash your hair in the morning time or the evening so that you can air-dry your hair naturally before going to bed.
4) Not Taking Care of your Scalp
Most people think that hair care is just about the hair. They instantly forget about the scalp as the scalp is the root of everything.
If only your scalp is healthy, your hair will definitely be more restorative.
To protect your scalp in the best way, you can apply some oils but not excessively!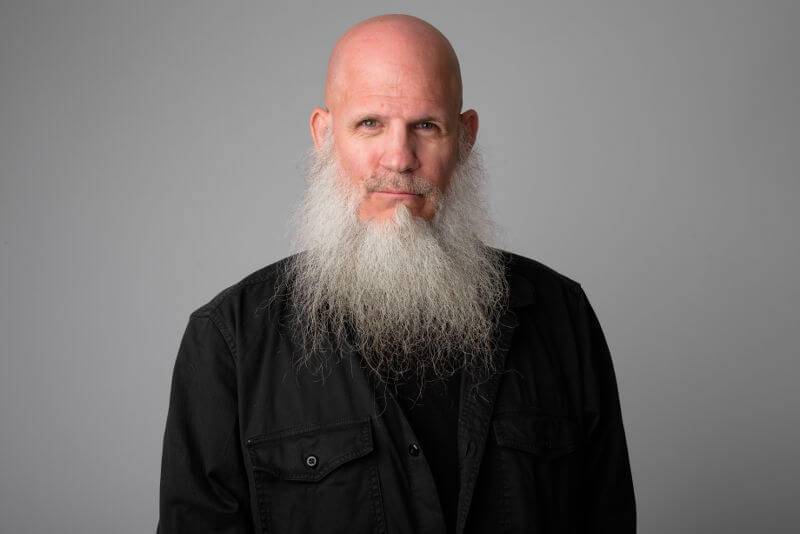 Otherwise, it leads to bumps and pimples on your scalp, and we guess you don't want that too! Using jojoba oil helps keep your hair hydrated and nourished.
Try using oil once a week, and you can see the changes in smoother, softer, and shinier hair.
5) Being too Rough with your Hair
Hair tends to get dry when it starts losing moisture. Don't be harsh with your hair when your hair is wet, and don't beat with a towel to dry it.
Be gentle when pat drying your hair or let the air do the work. Being forceful with a towel may cause you to end up rough and frizzy and lose the hair's outer layer.
You will suffer from hair loss and makes your hair look thinner.
As mentioned, the correct way to dry your hair is with a hairdryer and keeping the temperature to medium so that it doesn't damage your hair with the heat.
Or you can gently pat dry your hair with a t-shirt rather than a towel.
6) Using too many Products
According to your hair length, you should use the product in the right amount. Too many hair products lead to weighing your hair down.
Avoid using products while your hair is wet.
Put a pea-sized amount of any hair product in your hands and gently rub them together to make it warm and evenly distribute the product on your hair.
7) Don't Play with your Hair too Often
Seriously, some people have the habit of continually playing and touching their hairs. There's absolutely no reason to continuously touch your hair after you set it.
Don't put your freaking fingers in your hair every-time. Touching your hair regularly steals away the charm, loss of essential oils, hair thinning, and dirt transfer, leading to hair strands' breakage.
Instead of always touching your hair, you can focus on something else.
8) Stop using the Products that contains High Alcohol
Hair products that are formulated with alcohol can lead to itchiness, flaking, and skin peeling. High alcohol means dry hair.
You will have to deal with damaged hair when you use alcohol content-based products. Try and learn about the hair products before you jump to buy. Try to avoid products that contain alcohol, if possible.
9) Choosing Low-Quality Hair Products
Most people buy the products based on the packaging, brand, and price.
You know yourself better than anyone, right? So take the best advice from your hairstylist, and they will recommend the products accordingly.
Good quality hair products keep your hair protected.
10) Not Washing your Hair every Single Day
Having hair products daily in your hair all the time and not showering before you go to bed is a bit harsh. Most of you guys have heard that you should not wash your hair every day, which is a bit of reliable advice.
However, if you use hair products daily, you need to wash your hair frequently. The whole day your hair holds a lot of dirt and dust, which makes it impossible to style appropriately.
Washing your hair daily makes you more hygienic. Although regular shampooing is crucial to your hair and scalp, avoid it on a daily basis and wash it on the other day if you don't use hair products daily.
11) You are not Conditioning your Hair
Using shampoo and not applying conditioner will make your hair frizzy, tangled, dried, and brittle.
Conditioning helps your hair rehydrate, moisturize, shiny, strong, and healthy.
It helps to restore your hair and protect it from damage. So, skipping the conditioner is probably not a good idea. Just choose the right conditioner for your hair and enjoy the benefits of the conditioner.
12) Not Having the Right Products According to Your Hair
It is probably tough to find the right products to style your hair, where you have thousands of options available.
According to your hair type, the product you choose plays an important role. If you have thin hair, then you can use lighter products; Gel or Cream doesn't make your hair heavy and works fine.
And if you have thick straight or curly hair, you need to have a strong product that holds your hair for a longer time. Pomade, Clay, or Putty would be the best idea for these types of hairs.
13) Using 2 in 1 Shampoo + Conditioners
To clean your hair correctly, you need to have the best quality shampoo, which helps open your scalp's pores and removes the dirt and excessive oil.
Conditioner acts as a moisturizing element that helps to close the pores and cuticles. Now you know the fact that shampoo and conditioner are separate products and holds different jobs.
So you must have to ignore the 2 in 1 offer and make sure to invest in shampoo and conditioner separately, most of the time.
14) Choosing the Wrong Hairstyle
Hair type comes in different forms, and you need to know and understand what styles are best for your face structure. Don't ever try to replicate the look of others.
Just because the style looks great on another person doesn't mean it will look great on you. There are many hairstyling options for men.
Choose the right hairstyle according to your face type that does work well. You can always take your hairstylist's advice and pick the best style that defines your personality perfectly.
15) Not following a Proper and Healthy Diet
Your hair may be damaged due to your unhealthy diet supplements. There are different foods and fruits available in the market to improve your hair growth and health.
Make sure to input a lot of fruits that contain proteins and fibers.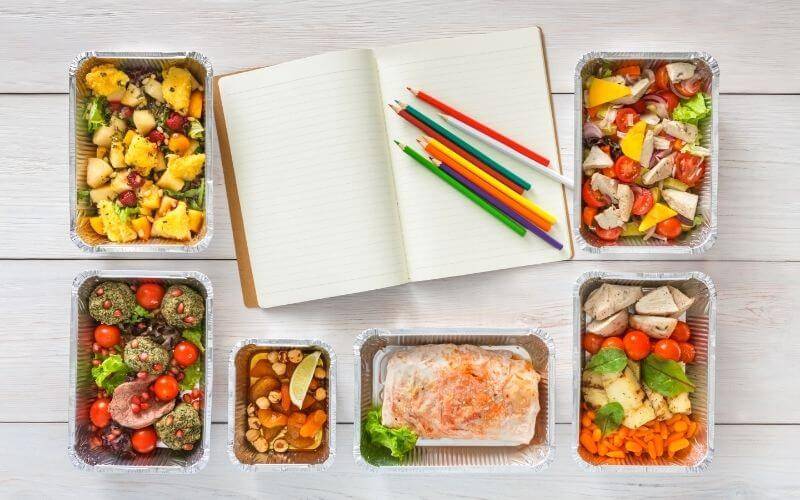 If you are not getting certain nutrients from the food, you might see side effects. So, it is essential to have healthy diet food to make your hair stronger, healthier, and shinier.
CONCLUSION
You need to put some effort when it comes to hair care. But you need to know that your hair is not the only source of confidence.
It's the part of your overall style that suits your face. However, it depends on you how you take care of your hair. If your hair is not healthy, you will never get the hairstyle you want to achieve.
So, you better not neglect your haircare part, because it can ruin your entire personality if not done right.
What haircare mistakes have you made till now?
Want to share the content? Please free to and help us grow.