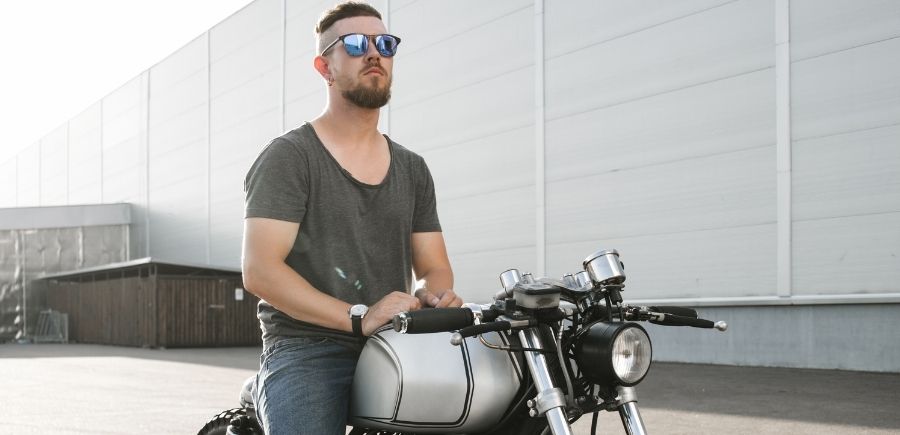 The idea of creating a sustainable wardrobe is somehow challenging.
Sometimes, you will not be able to wear your favorite brands you are used to and limit your choices for trends. To get started isn't hard as you might think. If you start once, then it will be worth it in the long run.
You need to know how to dress well in today's fashion world.
We all need to be more conscious of what we are buying. However, it is hard if you don't know where to begin, but you can easily make a difference when you research it properly.
Plastic metal straws and plastic bottles are not eco-friendly materials for the environment. They are not reusable and recycled for the rest. Likewise same goes with the fabric materials of clothes too.
In this guide, we have discovered some easy tips for making your wardrobe more sustainable and stylish.
Let's Get Started!
1) Be more Informed
Being more informed is a bit difficult. To know from where to start and where to shop, you must do your homework.
If you are uncertain about things, we would like to suggest you do a bit of research. After all, you need to know who is making your clothes.
Transparency is the primary key when it comes to sustainability.
Be always sure to find out where a brand sources their materials from, what they are made from, and how sustainable their production will be.
2) Invest in Trans-Seasonal Clothes
Instead of having a different wardrobe for every season, only buy items that you know will work for you all year round.
When you live in a frigid and rainy climate for almost a year, then it's not a good idea to spend your money on pieces that you will never get to wear.
Pants, shirts, t-shirts, and denim types also make a good fit for all seasons when paired with jackets, sweaters, and coats.
These pieces can be worn year-round when it is appropriately layered and accessorized. These outfits will make a much more sustainable wardrobe for you and see you go through more than one season.
3) Go for Quality over Quantity
When you shop for clothing items, don't jump into the least expensive pieces.
If you chose the least expensive clothes then no wonder you can buy more items, but have you ever thought that if the clothes fall apart after a few washing? It is not entertaining, right!
Before buying, make sure to plan and buy better quality items that will be more sustainable for the rest of your life.
Yes, high-quality products cost more, but it's worth buying because you can have it for a longer time. Save your money, invest in higher-quality items and buy less. You can also wait for the sale of your favorite clothing brands.
You will soon have a wardrobe full of stylish and sustainable clothes that will last for years.
4) Adjust how you Spend your Money
It is better to invest your money in the clothing you wear every day rather than spend your savings on a dress, you will only wear it for special occasions.
Consider yourself about the buying process and plan what items you need according to the quantity basis. Buy one thing in one month. Don't buy everything that you don't need.
After a few seasons, you will definitely have a high-quality and sustainable wardrobe.
5) Take Care of your Clothes so they Last Longer
It is essential to take care of your clothes so that your clothes are extended. Buying better quality clothes and not taking care of them properly will not gonna make your clothes sustainable.
Be extra gentle towards your clothes when washing them – don't over wash also.
Ensure that your clothes have enough room to air when hanging them in the wardrobe, and if needed, squirt some sprays.
Looking after your clothes helps you to replace them less often. Sometimes you have to go through extra care to ensure your clothes stay at their best for a longer time.
6) Repair your Old Clothes
Most of the guys don't think about repairing the clothes that are ripped. It is better that you fix your old clothes. Don't leave it or throw it in a dustbin until and unless it is reusable after you use it.
You can contact your local dry cleaner or take it to your tailor to repair the clothes.
7) Buy Second Hand from Online
There are so many thrift stores online where you can buy and sell high-quality clothes. Sometimes there can be some sustainable clothing available in the thrift store wanting to be re-sold.
You never know which clothes will be yours. Buying from thrift stores is an excellent idea because you can save a lot of money, and sometimes get items from your favorite brands too.
Not only you can buy, but you can also sell your clothes that you no longer wear.
8) Avoid Plastic Based Materials for Clothes
There are so many clothes that are made with plastic-based materials. Plastic is not an eco-friendly material for our environment.
The clothes you wear also have a significant impact on the world around you. Choose the sustainable clothing material that will still look great over the next several decades.
Before buying any clothes, make sure to check its label, either it's polyester, acrylic, or nylon.
These all are plastic. Always choose pieces made from natural fiber like cotton, linen, wool, ramie, leather, and Tencel. These all are sustainable fabrics that are easy to recycle.
9) Rewear Everything
It is better to re-wear your clothes rather than adding tons of clothing day by day. Before you buy clothes, make sure you will re-wear everything and make it durable.
Some of the styles and outfits never let you down, like sweaters, shirts, pants, and socks. They are always ready for the latest fashion trends, and you can layer up with them by different styles.
Ensure you properly invest in the necessary items, and you will not need to worry about replacing more clothing regularly.
10) Recycle when Possible
People most have the habit of throwing their clothes into the trash if they are tired of wearing the same clothes or don't fit anymore.
If you have great quality fabrics but are too damaged to wear, then make sure to recycle them.
Suppose you have clothes, but they don't fit you anymore. In that case, you can sell them online or donate them to charitable organizations. It will be a great help to some needy people instead of throwing them in the trash.
CONCLUSION
People have the habit of buying clothes that are only for one time wear. Invest in some timeless pieces so that you want to genuinely keep them with you for a longer time.
Choosing clothes made from 100% natural and high-quality materials will help you wear them time and again. Purchase something that you will love to wear for many years, not for a short period of time.
Always dress responsibly but yet stylishly to stand out.
What do you choose when buying clothes?
Quantity or Quality?
Does sustainability influence your shopping habits?
If you believe that we need to add some more points, then, we are just an email or a message away.
Let's Connect.
Want to share the content? Please free to and help us grow.