Have you ever grown a beard, or maybe you have a beard, but you are wondering how to style it and grow it?
When it comes to men's hair, new trends are constantly emerging. That means it includes not only your hair but your beard too!
Facial hair completely changes the shape and style of a man's face. As the year passes, the beard styles for men keep on becoming more stylish.
While there are different beard styles for men to consider, it doesn't always mean that your face will be well-suited to the different beard types.
Keep in mind that what looks good on others may not exactly look the same on you.
Let's discuss the top trending beard styles for men in 2023.
How to grow a beard for the first time?
Whether you are a first-time beard grower or a seasoned beard grower, we have covered most of the beard growth guides throughout this blog.
1) Make a Plan
When you are ready to grow a beard, first decide how long you want your beard. It's important to know which beard styles suit your face shape.
If you have a long face, you don't want to define your face with a long and narrow beard. It's going to be the first thing that everyone notices.
Always trim your hair under the chin but don't garnish with your jawline.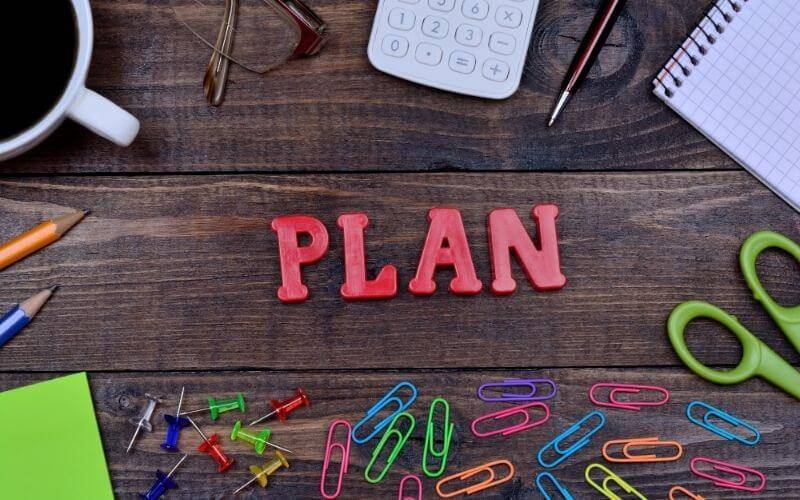 Make an L Shape with your fingers and stick right to the bottom of your jaw. And make sure to put it right underneath your thumb so where you trim your hair.
That's where you should be cutting your hair. Don't let the hair on the neck grow.
2) Always be Patient
If you want to grow a beard, let it grow for a minimum of three months and see how you feel after that. If you cannot commit to 3 months and be patient, you cannot commit to growing a full beard.
There will be a point where your beard will have patches, and you won't be able to grow hair where you want to. But you don't need to worry. Your hair will grow gradually.
3) Use of Beard Products
As soon as you start growing your beard or have a beard already, you need to use essential beard oil to reduce itchiness.
Whereas if you have a longer beard, you can use beard balm as they moisturize the hair. They nourish the skin underneath your beard. It reduces all the itchiness and smells better.
The beard balm keeps your longer beard in shape, and beard oil reduces the itchiness and rashes on your face. If you feel like your beard hair is not growing faster enough, then you can try BIOTIN.
It will help your beard hair grow more quickly. If you want to know more about BIOTIN, then check out this article on "Biotin for Hair Growth: Does It Work?"
4) Get Enough Sleep
It is essential to have full eight hours of sleep each night to improve your beard's quality. Due to the higher body temperature, blood circulation will decrease to hair follicles and their roots.
Your body temperature will lower down during sleep and help in blood circulation and reach the hair follicle and make the roots more robust and better.
5) Have a Diet plan and Don't Stress too much
To help your beard grow healthy and steadily, you need to have a great diet plan. Your diet plan needs to consists of proteins, vitamins B, C, and D alongside minerals.
Make sure to get enough protein in your diet because hair consists of protein.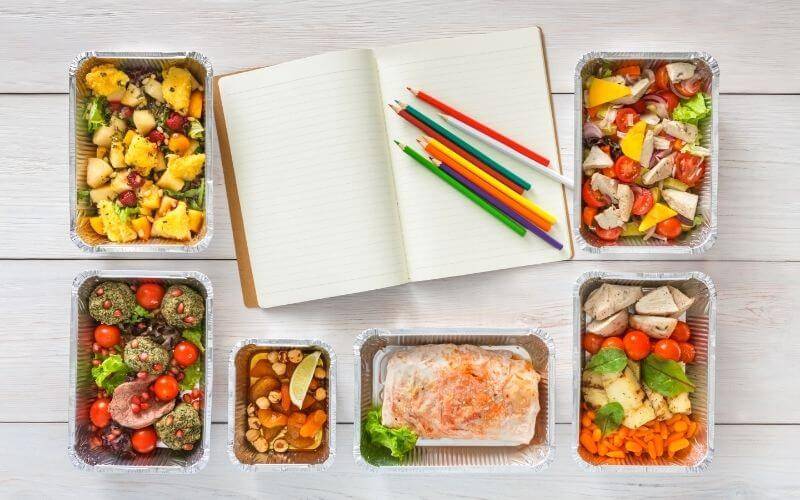 The next step is not to take the stress. It can drastically lower your immune system, leading to a larger number of hair-falls.
How to choose your beard styles based on your face shapes?
Face shape is an essential factor of what style of beard you are going to rock with. Like every hairstyle doesn't suit you, beards are also the same that don't fit all faces.
It's essential to know your face shape.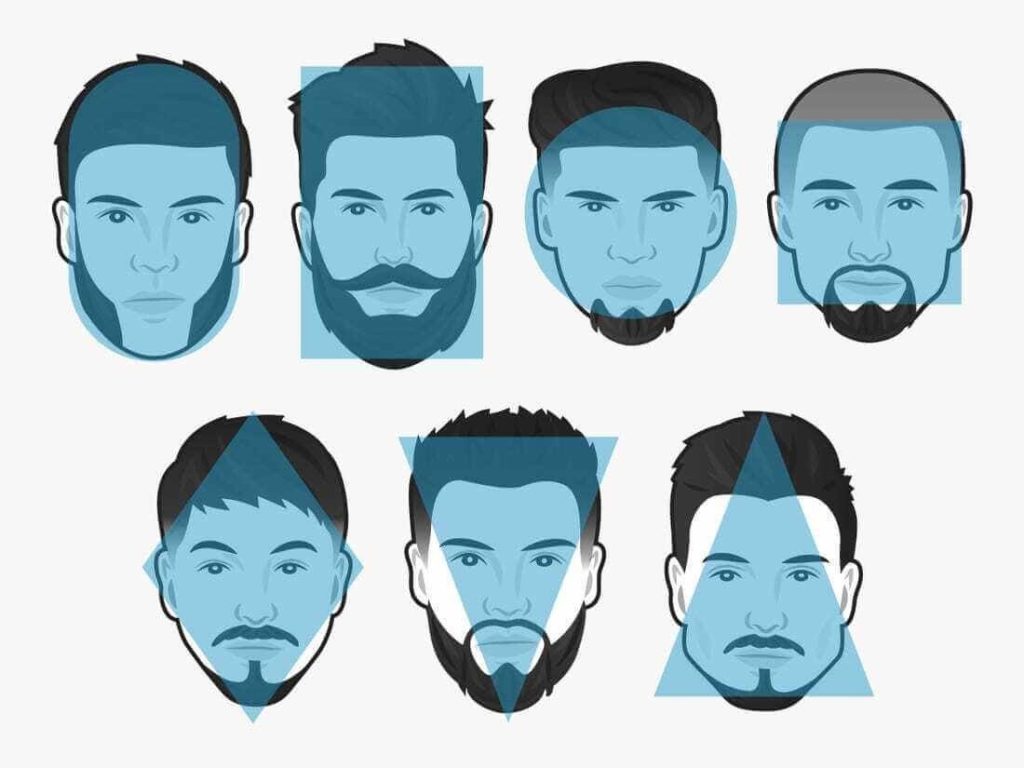 Measure with a flexible tape that makes it easy to go through your forehead, cheekbones, jawline, and face length. After you take the measurements, you will be able to know the shape of your face.
Let's discuss the face shapes:
1) Oval Face Shape
If you have recognized yourself in this shape, consider yourself blessed because this style is scientifically the most pleasing face shape. You can pull off any beard styles.
You need not need to balance anything out in this shape. All you have to do is just keep focusing on your beard to look best.
2) Round Face Shape
Having a round face doesn't mean you are chinless. It means proportionally round. What we personally like for the round face shape is actually a circle beard.
Goatee styles, mustache styles, or scruffy goatee beard will bring a little more attention to the center, elongate your face in the chin area, and then shorten up along the jawline.
That makes your face looks a bit longer and less round, which looks incredible.
3) Rectangle Face Shape
It's a little different than oval and round face shape.
For this rectangle shape, the Beardstache style will be a great one because it allows you to round out the chin area and the jawline, not making it so pronounced and squared off.
So you can grow a little bit of hair on the bottom, keep it clean, and round it off.
Your mustache will divide the face in the middle and cut out some length that doesn't make your face elongated by adding some width across your face.
4) Square Face Shape
The square face shape doesn't mean a blockhead shape. In this face shape, we would suggest you add some length without making it more comprehensive. Making it wider makes it a little bit strange.
If you want to add a little length, the excellent beard style will be a Verity. This way, it can give more attention to your face's center and cuts out the width.
5) Triangular Face Shape
In this shape, your forehead and cheekbones are the widest part of your face. And then it comes to join on the chin area.
For this shape, we would like to suggest a natural shape beard style. Keep it clean and a little bit longer and rounded in the bottom part of your face.
What are the best beard styles trend to know in 2023?
Beards are one of the most popular trends for men as they can completely change an individual's aesthetic.
Let's discuss the best beard style trends to know in 2023.
1) Stubble Beard Style
This style just goes with everything. It's an excellent option for those people who don't want to go for a full beard. It's neither short beard nor clean-shaven. It stays between them.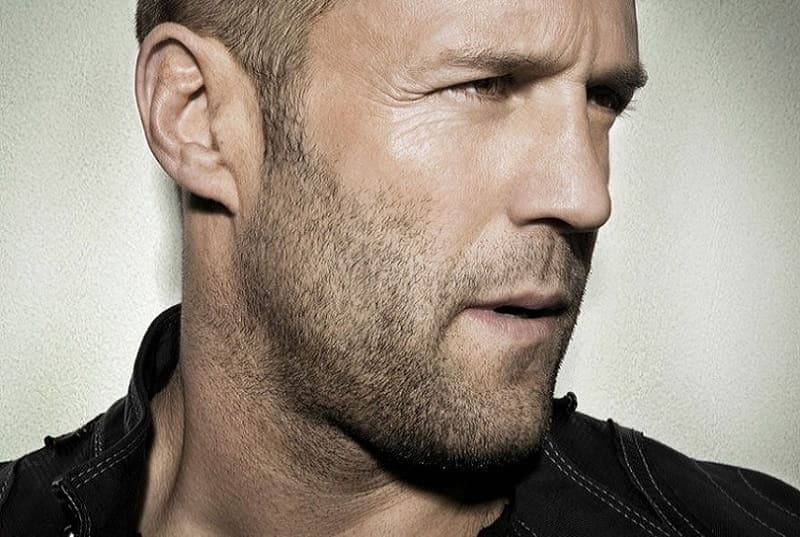 It's easy to maintain and suits most of the face shapes. The time for the growth of this style is four to five days. Stop shaving for a few days, and you can see the results.
2) Corporate Beard Style
This style defines an office-friendly option for those men who want serious faces. A short beard stays comfortably along with your facial skin during the office program.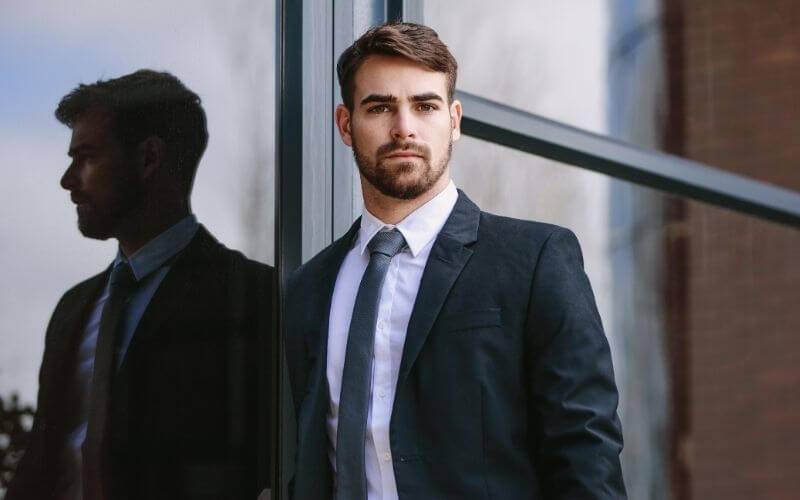 A well-trimmed beard will suit most face shapes if kept neat and tidy. When you feel insecure, you can visit the barber to make it easy for you to decide.
Keep up the shape at home by maintaining essential barber tools for your facial hair.
3) Full Beard Style
This is one of the most popular ones; rocking full beards, whether long or short. Out of all the styles, the full beard is hard to take care of and needs more maintenance.
Those who have oval faces will have no problem making it work, but you need to have some creative trimming if you have a different face shape.
Be mindful of your grooming and be patient to perfect the long beard. Anti Hair Loss Beard Oil for men from Elegant men's Fashion will be a great idea to stop irritation and dryness and make your beard hair more manageable.
4) Goatee Beard Style
The goatee beard styles are the classic ones, which means "Old but Gold," and are the common facial hair trends.
It fits the round and oval face shapes and is a good option for those men who would like to be classy and presentable by not trimming their beards.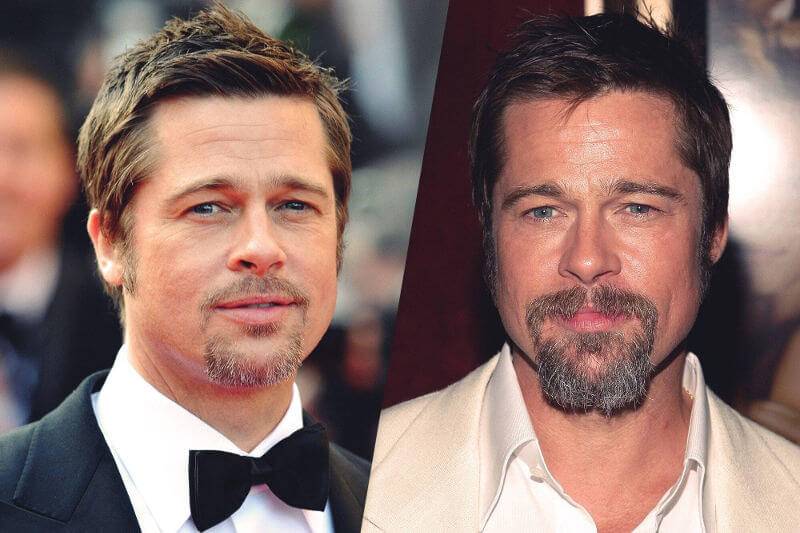 This style is a bit tricky, so the best option is to visit a salon and get the perfect shape. After you get the shave, you can go back to your regular shave trimming routine.
5) Beardstache Beard Style
If you want to try something new and trendy, then it's the Beardstache style. In this style, the mustache has to be longer and fuller than the surrounding side hair.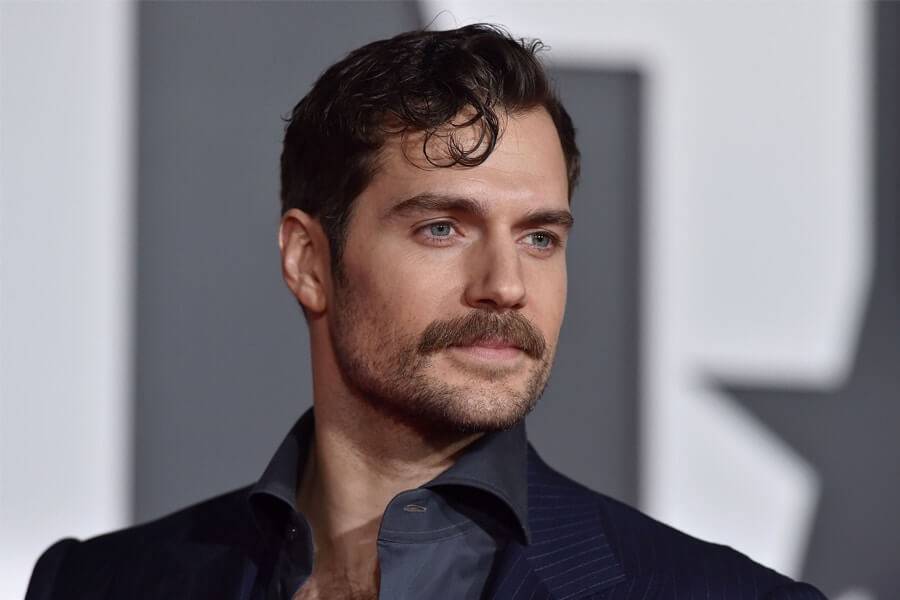 You must ensure that your mustache is trimmed neatly to match your beard. And most importantly, make sure that your mustache and beard are connected.
6) Grey Beard Style
This beard style doesn't mean to color your beard in grey.
Instead, it's the beard that already became grey naturally.
Don't be shy or lower your confidence when your beard color changes. Make sure to style and rock in a significant way.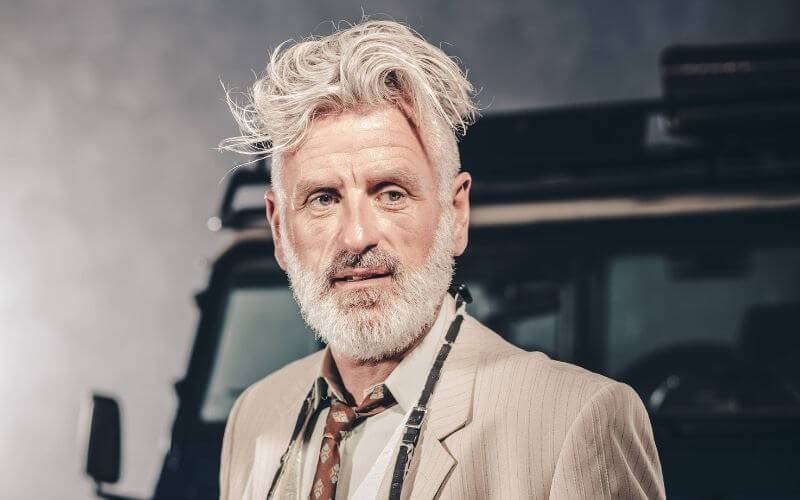 However, you need to keep your beard look neat and polished. Try to select a short or long beard style for this look. Doing this will make your appearance look more sophisticated.
7) Trimmed Beard Style
Nowadays, men prefer to have a perfectly trimmed beard. This look makes you stylish, focused and gives you an elegant look.
These beard styles are actually for the guys who are in their twenties.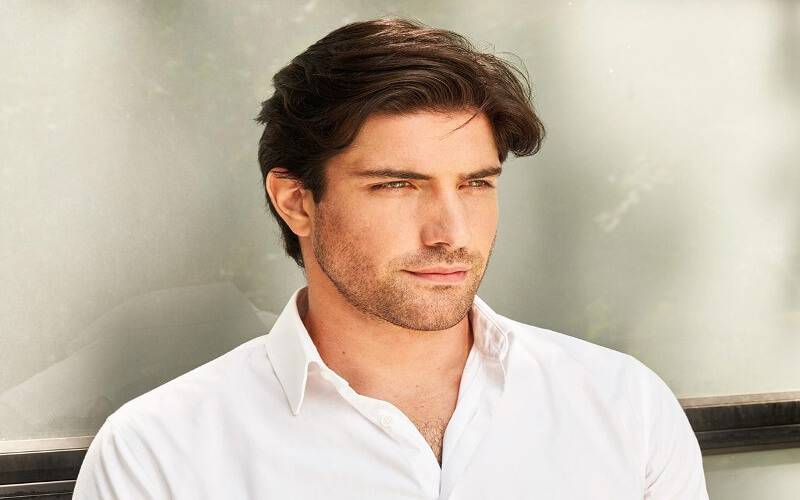 You can use the 8 in 1 Men's Beard Trimming Kit from eMen's Fashion to get an elegant look at an affordable price. It performs very well and gives an immaculate and pleasing shape.
CONCLUSION
Be sure to use a beard comb or brush to reduce the tangles' risks and evenly distribute your beard oil.
Ensure you keep your beard nice, clean, and healthier as it defines your personality and appearance.
It's crucial to be generously patient when growing your beard, although it seems messy while increasing.
So, choose the best beard styles and make your look fresh and elegant.
If you are a barber, we will be more appreciative to know your thoughts and ideas about beard styles. By this, you will be promoting yourself and attract more clients on the way too!
We are just an email or a message away.
Want to share the content? Please free to and help us grow.