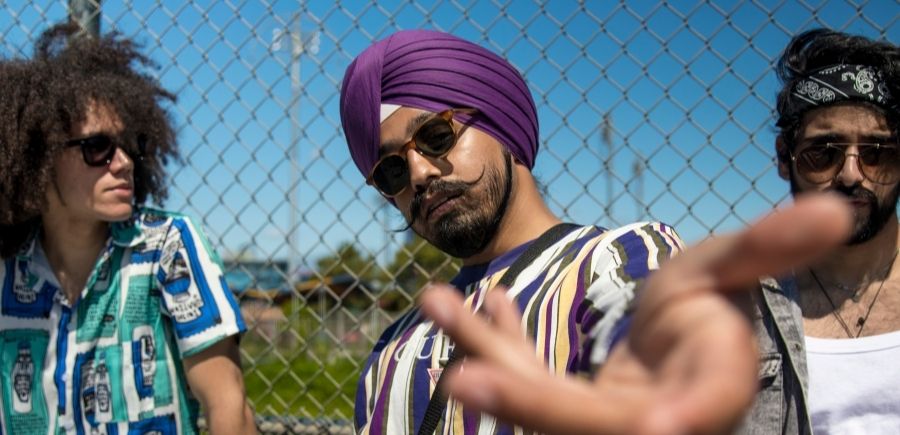 Many of us love summer. It's a wonderful time of the year. The days are longer, and the nights are lighter. And we can chill and stay outside relaxing with friends and family.
When it comes to dressing, a lot of guys don't dress well in summer. Looking your best in summer times can be a challenge. There are many fashion blunders that guys make.
But, repeating the same errors is not acceptable.
Either it's hot or warm weather, we recommend that you never fade your style, which affects your personality. However, there are plenty of ways you can adapt to dress comfortably and look stylish at the same time.
When the temperature starts rising and hits its peak, it gets so unbearably hot that if you make a style mistake, then you will gonna pay for it. You gonna be a sweaty mess around the people.
In this short guide, we want to go over the summer style mistakes that you need to avoid to ensure that you remain fresh while looking good.
Sounds interesting?
Let's Get Started!
1) Wearing Jeans way too Much
Summer is a great time for experimenting with style and trying out new fashion combinations. While everyone's favorite outfit is jeans as it looks almost great with everything, they are not the most practical clothing item for summer.
It makes you super uncomfortable, causes excessive sweating, feels like it's very sticky on the skin, the fabric is so thick that it isn't breathable.
For your everyday look in summer, instead of jeans, you can go for the lighter fabrics, lightweight trousers, joggers, shorts. This outfit makes you look stylish, calm. What else you need!
2) Heavy Wax Hair Products
The issue that a lot of guys go a little overboard when it comes to hair products is the usage of heavy wax cream. They put a little way too much in their hair.
Thick hair products can mix with your sweat and it goes down to your face, gets in your eyes, and makes your skin burn.
There's a solution for this, don't worry!
We recommend you try fiber or clay because it does a good job staying up in the hair. It does not end up sticking with your scalp too. For best results, try them out.
3) Long Socks
Long socks are only significant during the time of winter when going to the gym. But during summer, long socks are a big NO. They are a terrible idea in the summer heat because of their thickness and length.
Another mistake most of the guys make is going sock-less. By doing this, your feet will be in a pool of sweat, shoes are going to stink, and you will start getting blisters.
To rectify this mistake, you can go with the no-show socks that are perfect for summers.
They cover your foot's base and they are very comfortable at the same time. The sock will absorb the bacteria that comes from sweating.
So, next time you wear shoes, don't wear them with your barefoot!
4) Wearing the Wrong Colors
Either it's during the summer or winter, colors play a huge role in your wardrobe. It's essential to pair the right colors together.
Most of the guys don't play with colors as they end up landing only in black colors. If you don't know, then incredibly dark colors absorb the light. When the sunlight is at its peak, you are literally absorbing the light. You are basically baking under your clothes.
No matter how thin the fabric is, wearing dark colors will always attract the heat, increasing your body temperature. And you will end up sweating and feel uncomfortable.
In our personal opinion, summer is the perfect time to try on different colors. To revive up your outfit, you can also try different patterns like floral or animal print.
It's better that you look for light neutral colors like white and grey. These colors will definitely make you remain as calm as possible during the day!
5) Ignoring Accessories
Accessories add a substantial difference to your summer outfits. A luxury watch, and sunglasses can make your look more elegant.
Sunglasses are one of the better style accessories in the summer. Sunglasses protect your eyes and skin because they are the most sensitive areas in your face.
When you walk outside in the sun, the harmful UV rays actually harm your eyes and vision and cause wrinkles around the eye area.
Ignoring accessories makes your summer look feel really dull. Accessories do really freshens up your look as they are counted as small little details that add life to your dressing sense.
This is the most common style mistake that people need to avoid during the summers.
6) Wearing Sandals and Flip Flops
We all know that summer is the exact time of year to experiment with the foot-wears.
The rules for wearing sandals is if you want to be near the poolside or at the beach. They look good only in the place where you are nearby water areas.
7) Under Dressy
Many guys make mistakes when it comes to dressing in summer just because the temperature is high. There can be many times where you guys need to impress somebody, whether it's a presentation or a first date.
And the common mistake most guys make is, choosing the wrong fabrics that add more temperature to your body. If you want to look excellent and formal, then all you have to do is change the lighter fabric within the same level of formality.
8) Wearing Tacky T-Shirts
People think that as long as it's summer, it's acceptable to wear whatever or the least amount of clothes possible. Guys go around everywhere by only wearing tank tops or wife-beaters as if that looks good on them.
Do not wear tacky t-shirts as an outer shirt!
Your undershirts are there to protect your outer clothing from essential sweat that comes from your own skin. It's just not meant to be worn as outerwear.
It's a much better idea to go with a light plain t-shirt that fits you perfectly and makes you look muscular by keeping you fresh and stylish for the summer.
9) Wearing Outfits that fit too Tightly
Tight clothes make you sweat more and restrain your movements. Wearing tight clothes doesn't provide any space for your skin to breathe. Go with some wider comfortable clothes to keep you fresh.
It doesn't mean that you have to dress in baggy clothes. Simply choose the items that help your body movement be flexible.
10) Wearing Shorts of the Long Length
Do you know that covering your knees with shorts is an outdated trend to follow?
Yes, it probably is!
If you want to look astonishing, attractive, and calm, then gentlemen, don't be afraid to show your legs and quads.
Your shorts should go 3-4 inches above the knee. Make sure that your shorts are not too baggy and hanging down past your knee. It should be a perfect fit for your body.
CONCLUSION
It can be hard to keep up with every fashion and avoid committing the following fashion crimes. However, it's not entirely impossible.
Investing in yourself and improving your appearance is a great way to look stylish and elegant. Sticking to a few well-established fashion tips for summer will help men be fashionable and trendy.
And knowing what to avoid, will save you from the fashion blunders that make you look terrible.
Do you want to unfollow any of these style mistakes?
What do you usually wear in summer?
Any clothing hacks that can help you survive this summer while still looking good?
If you think that we need to add some more points, then, we are just an email or a message away.
Want to share the content? Please free to and help us grow.