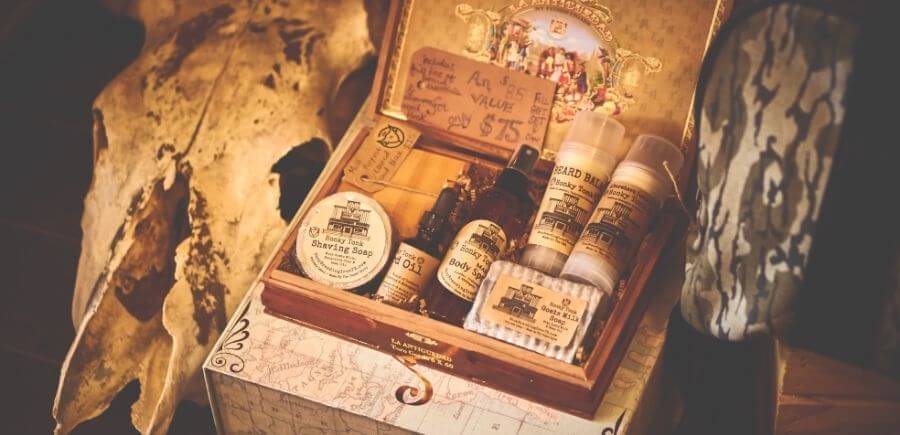 To make your day a better one, getting your morning routine in a precise way is very vital because first impressions do matter.
That's why it's essential to take out some time to look at our best. Ensure you look, smell, and feel good before you leave the house.
Men's morning grooming routine must be the most reliable so that it's easy to apply it daily.
It will be more comfortable when it becomes a habit. When your grooming becomes a habit, you will look organized and refreshed.
So are you ready to learn how to look great by following these routines?
Let's Start Now:
Before we start, not everyone's a morning person. For those who aren't, then it's quite difficult for them to replicate these routines.
Question yourself, "What does a good morning resembles you, and how should you start your morning?"
Well, a good and ideal morning should involve getting up early. Some people love the morning, and some hate it. It's up to you either you want to be productive or lay in bed all day.
However, it's essential to be intentional in the mornings because it sets the tone for the rest of our day.
Daily Tips for a Men's Morning Grooming Routine
Usually, most of the time, bathroom rituals take place at the same time every day. If you have not started your grooming routine yet, it might help you when you apply it.
Here are some tips to add to your morning grooming essentials:
1) Hydrate Yourself
Before you start your grooming routine or something else after you wake up; you have to input at least a glass of water at first. Your body needs water after sleeping a long 8-9 hrs sleep.
Drinking water helps your body to keep hydrated and healthy. It makes your skin glow. It's better if you drink lukewarm water rather than drinking cold water.
2) Daily Shower
After you drink the water and relieve yourself, the next tip is to take a shower. Showering helps you in the process of waking up, helps to hydrate, and freshens you up.
The daily shower also helps to remove the dead skin cells too. Try to avoid cheap bar soaps, which makes your skin dry and dull.
However, we recommend not washing your hair with shampoo daily. You can wash your hair every other day. Washing your hair frequently reduces natural oils that are produced from the scalps.
3) Regular Shaving
Another step right after taking a shower is to shave while your skin is still wet from the shower.
Ensure you apply the razor during or after a shower because it gives you a more comfortable shave.
To achieve the most comfortable shave, you can apply pre-shave oil, shaving creams, or gel with a lather brush. Change your razor regularly, and make sure you use it cleanly.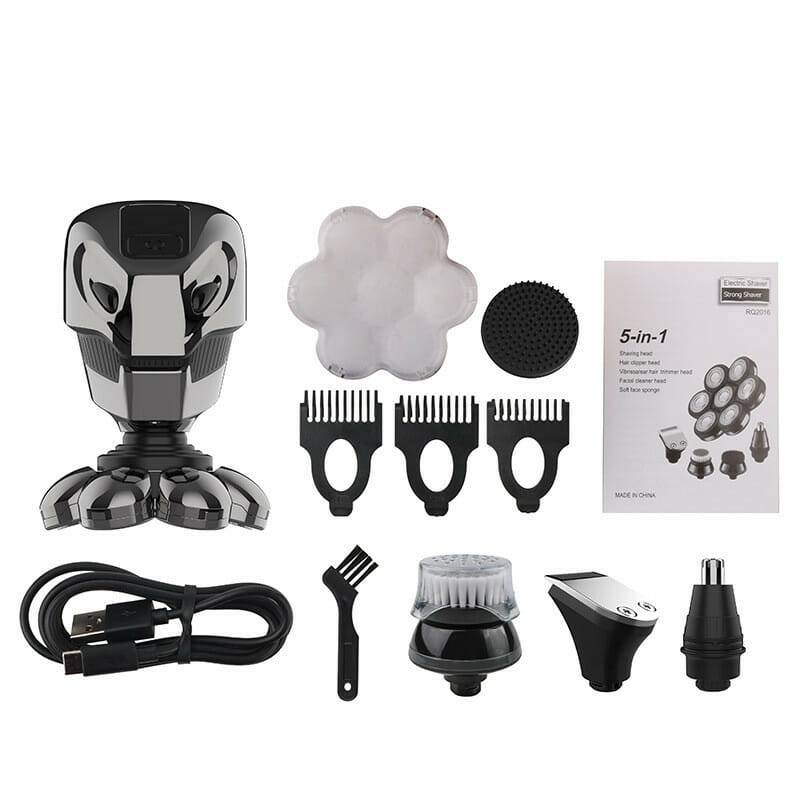 You can check out our 8 in 1 Men's Beard Trimming Kit for a smooth beard shaving.
Try to shave only in the direction that the hair grows.
We also want to recommend that you don't have to shave daily because it sweeps away the top layer of skin and makes your face rough.
4) Brush your Teeth
No one likes a bad breath in the morning. It's the truth.
Your teeth, tongue, and gums also need a gentle scrub to fight against plaques, stains, cavities, and gum diseases.
Try out good toothbrushes that are gentle for your tooth, or else you can check out our Quality Electric Toothbrush that keeps you on track.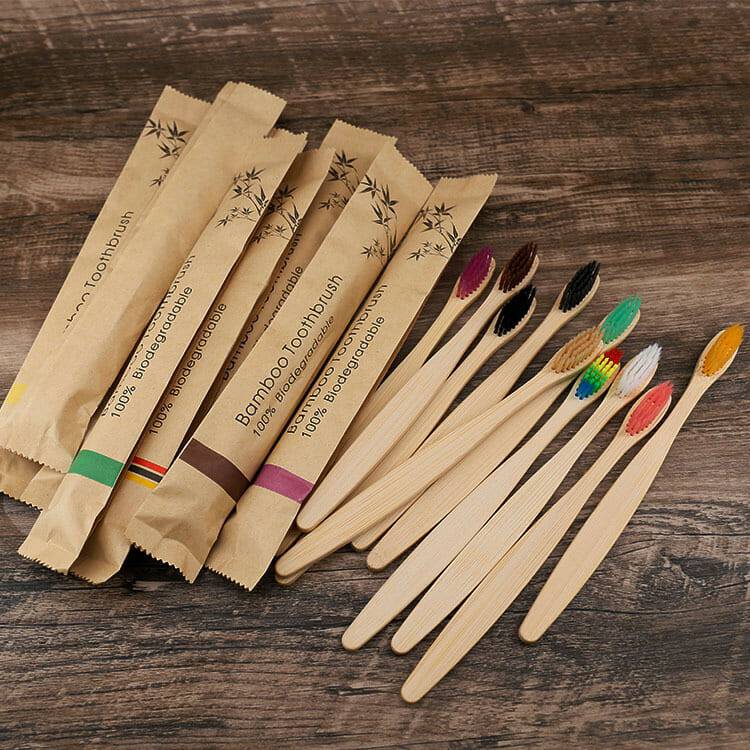 You can brush your teeth and save your little time while you shower.
Bamboo Charcoal Toothpaste contains natural ingredients that don't cause harm to your oral and teeth. It can solve oral problems like bad breath, yellow plaque, and other issues.
Be aware, while checking out these products, try it once and see the results first before consistent daily use. This method is called multi-tasking too.
We know it may not be the best idea, but sometimes when you are in a hurry learning to multi-task would help you save a lot of time.
5) Cleanse your Face
Right after you brush your teeth, make sure to clean your face with a face-wash every morning to get rid of the excessive oil and dirt from the skin.
You can also exfoliate your face every once or twice a week. Gently scrub your face with cold water and focus on the area where the oil is mostly produced (T-zone).
There are different products available in the market, but one of the best for men is Clinique For Men products. This is one of the most satisfying products.
6) Moisturize your Skin
The next important step that shouldn't be missed is moisturizing your skin. Moisturizing your skin helps you to keep your skin softer, younger, and healthier throughout the day.
Again, the Clinique for Men and Neutrogena Triple Protect are good choices if you want to get the best moisturizers.
Make sure to choose the right moisturizing creams that contain SPF 25.
7) Aftershave Skincare
It's essential to use aftershave skincare because it reduces swelling, skin irritation, razor breakouts, razor burn, or bumps and helps close pores.
You can apply a soothing aftershave balm, moisturizers, or some tea tree essential oils that make your skin softer and lighter.
These products help your skin to heal quickly. If you want our recommendation, we recommend using Nivea Men Post-Shave Balm.
It's very gentle and leaves your skin healthy, comfortable, and smooth. It's specially developed for men with sensitive skin.
8) Taking Care of Beards
Men who have longer beards need to do more work. Always apply beard oil once in the morning and once at night to make your beard look fresh and softener.
Use quality beard oil products that make your beard softer, thicker, smoother, and help in growth.
Don't forget to comb your beard before you cut it.
Taking care of a beard requires washing, moisturizing, using essential beard oils, waxes, and balms. However, beard oils are best for both short and long ones.
Morning Hair Care Routine Tips
Men's morning grooming routine should always have a hair care routine involved. Having a good hair care routine is simple and practical at the same time.
1) Lukewarm Water Showers
Taking lukewarm water showers will make you feel good and help balance your hair's natural oils.
Cold water may damage your scalp's nutrients, and your hair won't be healthy. So the effective way is to take a lukewarm water shower to protect your hair from damage.
2) Don't use Shampoo Daily
You don't have to use shampoo daily when you take a shower. Using shampoo daily will take out the natural oils from your hair.
You can use shampoo two or three times a week, and on other days, rinse your hair with lukewarm water, or leave it for the other day if it's possible for you.
3) Use Conditioner
Conditioners are meant to moisturize and protect your hair. After you shower, your hair might seem too rough or tangled.
So, instead of using only shampoos, you can use conditioners too when you are not using shampoo.
If you want to check out the quality conditioner, then it's from EVERY MAN JACK. It's the combination of both shampoo and conditioner formulated for normal to oily hair.
4) Don't be Harsh when Toweling Off
Make sure to use the towel a little softer for your hair.
Don't try to scrub your hair with a towel because it might lead to hair breakage. Try to be gentle with your wet hair. It will be useful in the long run.
5) Avoid Hair Dryers
If you want to have good quality hair, you have to avoid heating your hair with dryers, straighteners, and curlers.
If you are in a hurry, then it's better to dry your hair with dryers, but if you have a lot of time, try drying your hair naturally. Using hair dryers daily may affect your hair, split ends, and leads to frizziness.
6) Hair Styling Products
If you can keep it natural, then avoid colorings and heat. It excessively damages your hair.
Don't take risks to experiment with your hair with too many products. Take the right amount of product that suits your hair.
You can style your hair with hair wax, gel, and clays but with a small number of products.
CONCLUSION
Before leaving the house, these are some of the men's morning grooming routine we follow to keep ourselves refreshed.
Morning grooming routine requires only a minimal time and effort.
You will mentally and physically feel healthy and be the best version of yourself.
So, would you like to share some of your morning rituals?
Want to share the content? Please free to and help us grow.