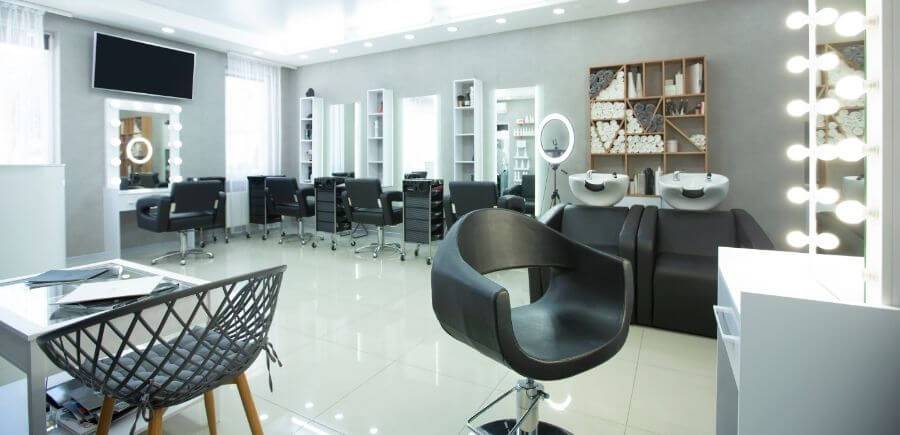 The first impression is crucial for the way you look and groom yourself to create a significant impact on people you work or meet with.
The appearance and proper grooming are vital for working men to create positive impacts, and respect in your workplace.
Improper appearance may lead to low image and personality, which resolves in negative feedback from your workmates. It's somehow hard to maintain and manage the way you look, but it will be easy for you when it becomes a habit.
There are particularly two types of grooming:
1. One is physical, which includes your hygiene, skin, and hair.
2. Another one is metaphysical grooming, which refers to your body language, manners, and etiquette.
Let's discuss the grooming tips for the workplace to look professional with this guide.
Importance of Grooming in the Workplace
Proper grooming and professional appearance actually go hand in hand. It helps you create a presence that exudes professionalism, leadership, confidence, and elegance.
Grooming is essential since your face is the index of your mind, and it clearly displays the person's interest.
Before you get a chance to discuss the skills, you will already be judged on your appearance and clothing.
Organizations hire people they believe will fit into the organization. Skills, experience, and qualifications are essential, but so are grooming and dressing.
Your appearance expresses motivation and professionalism. The primary goal is to make yourself feel good about how you look and pitch a positive image.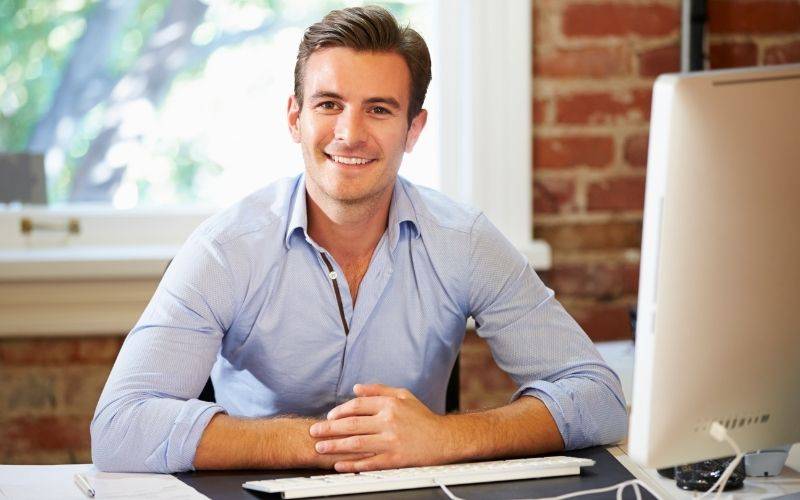 You feel good about yourself naturally and be confident and can have a positive attitude.
The first impression you create in your workplace will last forever. Many people say that the way you look doesn't matter as your knowledge and talent count but that's not the case.
It's equally vital to take care of your grooming sense to attract and impresses other people.
Arriving at your work with your messy hair, dirty and rumpled clothes, dirty teeth, and nails, dirty shoes signify carelessness. This indicates disrespect to your management and co-workers.
So, in your workplace, grooming does counts to gain respect and increase your self-confidence.
Useful Grooming Tips for Workplace to look Good at Work
Being well-groomed is an integral part of your office etiquettes. Anyone can be well-groomed if they put a little extra time to look perfect.
Quality grooming habit is all about taking care of yourself. Make sure to adopt accessible practices so that it will be simple to maintain the consistently polished look that you want people to associate with you.
If you want to look at the best all-time in your daily life, you need to follow some good grooming habits.
Let's get into the points below;
1) Skin Care
The foremost thing people notice about you is your face and your skin. Your face and skin is the most visible part of your body instead of your clothes and shoes.
There are always different types of products, but some of the good ones are; NIVEA MEN, and LOREAL Men Expert.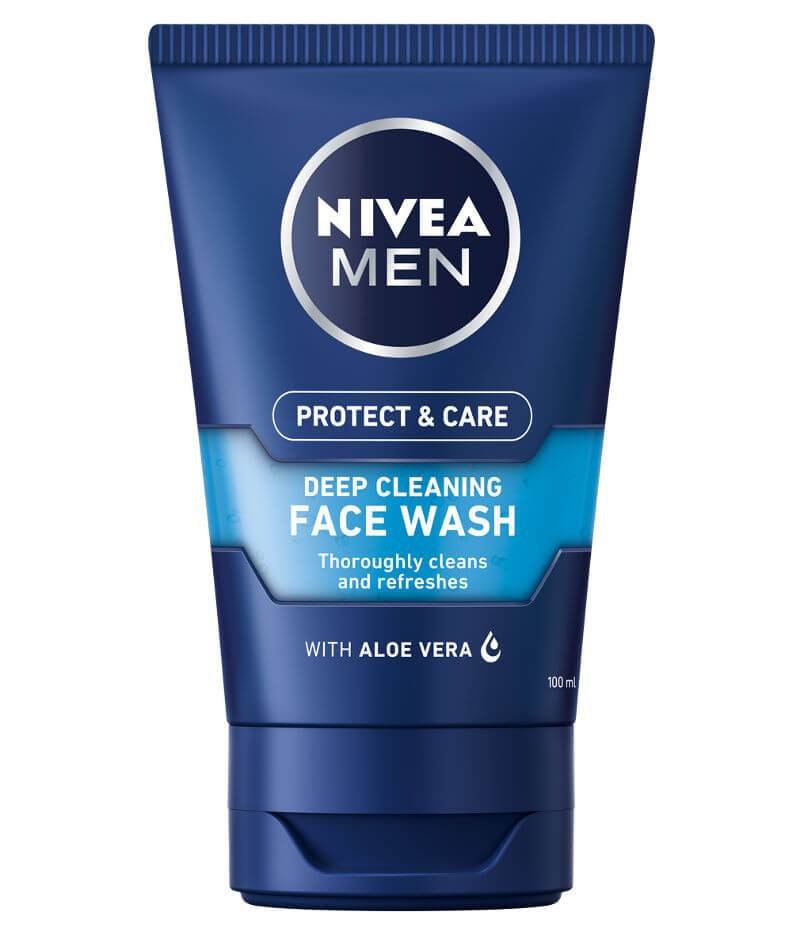 The right skincare is what sets a man apart compared to other guys.
2) Maintain Dental Hygiene
It's crucial to keep your mouth and gums clean to become healthy and prevent disease.
Be regular for brushing your teeth twice a day, and remember to floss daily.
The use of mouthwash can also help you to prevent bad breathing. As dental hygiene is taken for granted by many people, it's essential to develop the best dental hygiene routine.
We have tried various mouthwash varieties, but our personal favorite is LISTERINE TOTAL CARE MOUTHWASH. It helps to kill 99% of germs, bad breath, prevent cavities, and strengthen enamel.
You can try this product to get the best results.
Don't forget to consider your tongue too!
For tongue cleaner, you can try drTungs Tongue Cleaner, which improves your oral hygiene. It's easy and quick to use, and once you use it, you won't be without it.
3) Manage Facial Hair
We have already discussed that people focus on your face and skin. Likewise, when it comes to facial hair, it catches more attention.
To look neat and tidy, your facial hair needs to be maintained and appropriately tamed. In that case, you can use a beard trimmer that helps you to save a lot of time.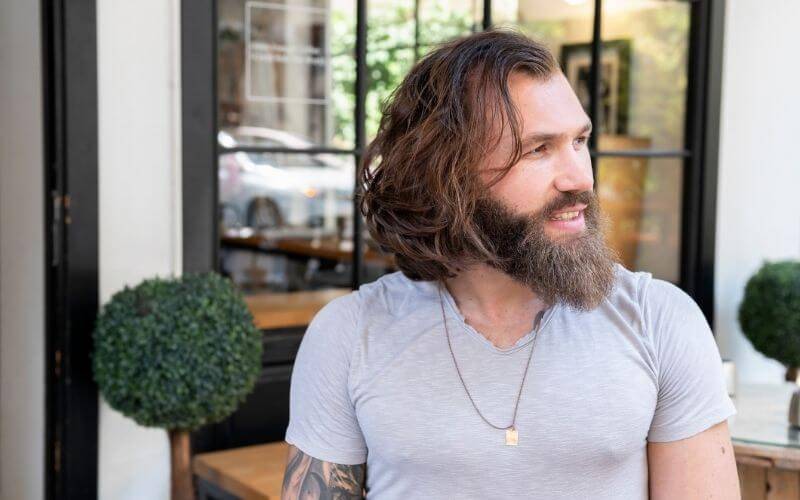 Make a routine to trim your facial hair depending on your hair growth. Slowly it will be a habit, and you can use other products if needed.
4) Shave Like a Pro
Everytime you shave, make sure to shower first or apply some shaving cream. When you shower, your hair and skin get moisturized which helps to get a close shave.
Use cold water, and instead of soap, make sure to use shaving cream. Avoid daily shaving because it can cause skin burn, irritation, and skin damages.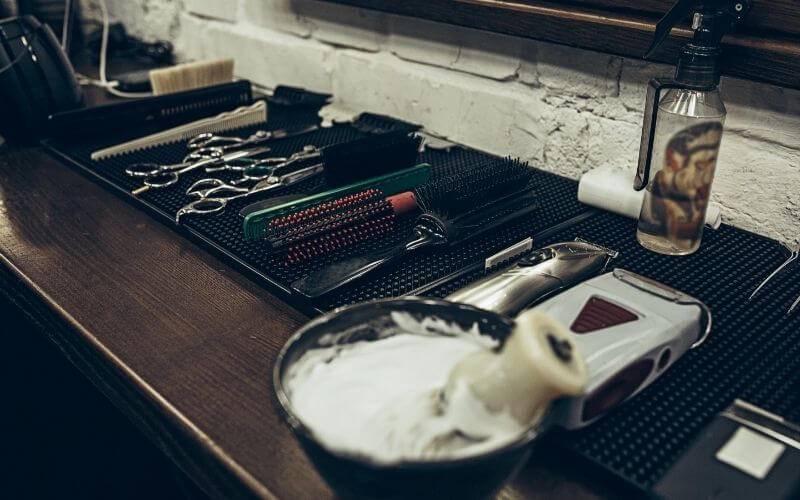 Shave in the gap of two days, so that your skin will be healthy and well-nourished. This process helps to protect your skin from razor irritation and helps to provide a comfortable shave.
Be sure to choose the products that are clinically proven by dermatologists for sensitive skin.
5) Follow a Proper Face Wash
It's not deniable that your face definitely collects a lot of dirt and dust during the day. Make a regular habit of washing your face before going to bed.
Take out some time to exfoliate your skin once a week. Face scrub helps you to give a fresh look and helps in removing the impurities from the skin.
To look young and healthy, you can use Charcoal Face Wash that helps your skin feel hydrated, fresh, and helps prevent irritation.
It's a good men's face wash, especially for dry skin.
6) Moisturize your Skin
Don't forget to skip the moisturizer part, to make your skin look and feel soft. It doesn't matter what your skin type looks like, moisturizing helps.
Using a quality moisturizer is a must, once in the morning and once at night. Moisturizing helps your skin feel balanced and hydrated.
7) Apply Sunscreen
No wonder your skin will be affected by the sun's harmful UV rays in today's world. To protect your skin from harmful rays, the best advice would be to apply sunscreen if necessary.
The best sunscreen that is affordable and qualitative we found is from Neutrogena Ultrasheer, which is very lightweight, water-resistant (80 minutes), and non-greasy.
8) Trim your Nails
Don't let people mention and notice your dirty nails. Make a habit of clipping your nails frequently once a week after you shower. Your nails will be soft when you trim them after a shower.
Don't bite your nails as it seems unhygienic and makes your nails look uneven.
9) Have your Signature Fragrance or Colognes
Basically, a signature fragrance is something that a person always wears daily.
Try to find your signature perfume that suits your style. Choose fragrances according to the season.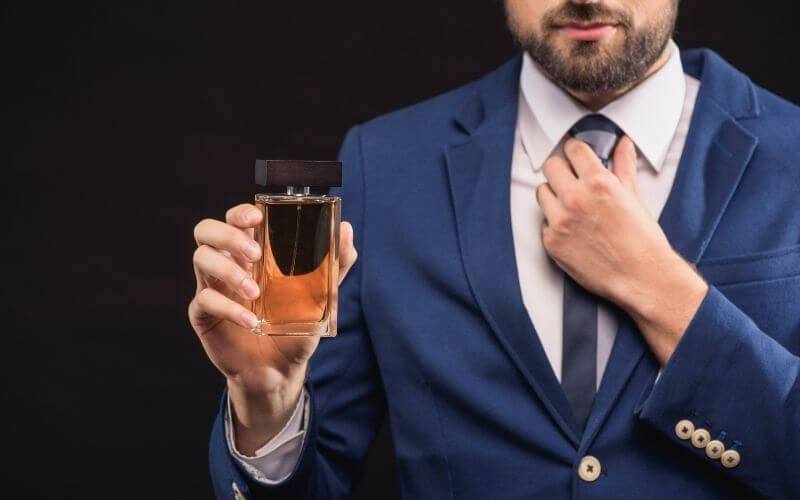 Having a signature scent helps you connect with specific persons, and by the fragrance, they recognize you. So, you need to add a signature scent to your collection.
10) Have Proper Knowledge about the Hair Products
You need to have proper knowledge about the hair products you use.
Well, if you have the right products for your hair, then it makes a huge difference. If you have thick hair, then try using the products like clay, waxes, and pomades.
If you don't have the proper knowledge about hair products, you can try to learn from the hairstyle experts.
Essential Personal Hygiene Tips in the Workplace
In your day to day life, good personal hygiene is crucial. It's the act of maintaining your body to be clean, healthy, and presentable for the workplace.
There are various ways to look after your personal hygiene in the workplace, and they are:
1) Proper Cleanliness of your Desk
Make sure that each part of your work desk is adequately cleaned every day. It's necessary to have facilities for the disposal of waste materials.
You can use various cleaning products to disinfect the edges of your desks. Your team members will find it more comfortable to communicate with you when you have a clean working area.
2) Use of Hand Sanitizers
To reduce health risks from various viruses, germs, and bacteria, you need to properly use hand sanitizers on a daily basis.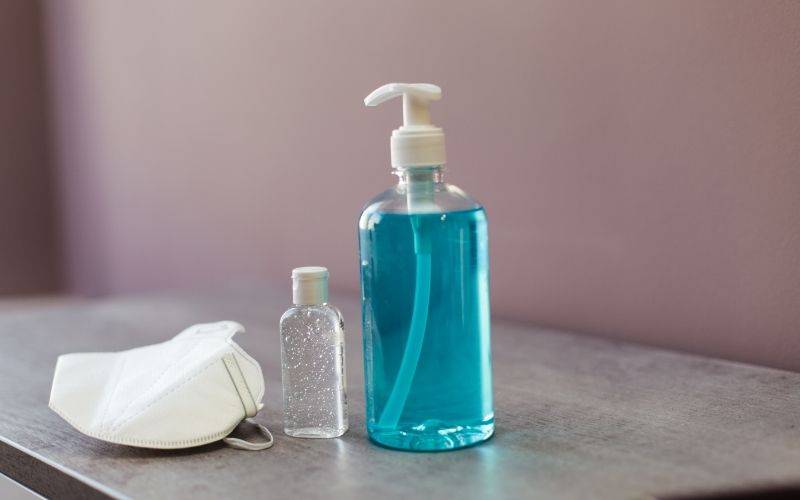 At least, sanitize your hands once you use bathrooms or dry your hands with hand-dryers or paper towels.
3) Keep a Box of Tissues
Having a box of tissues on your desk is also an effective way of implementing personal hygiene.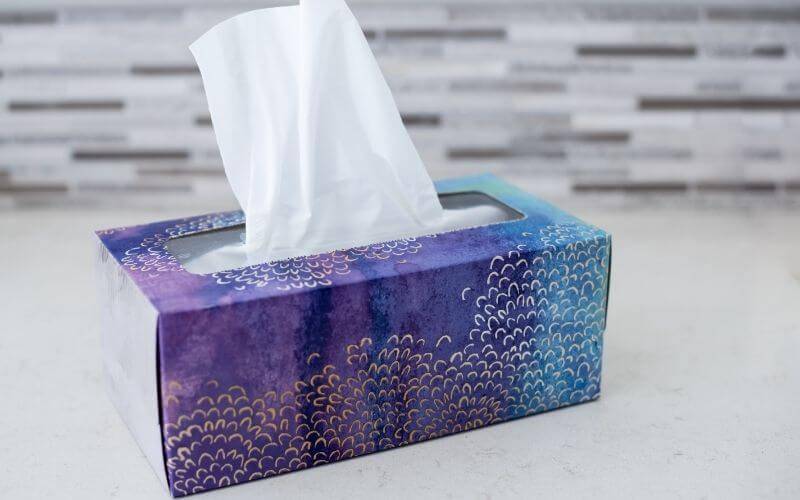 You can use tissues for various reasons. When you sneeze, clean your face, or eat your food, you might need it. So make sure to keep a box of tissues beside you where you can reach easily.
4) Shower Everyday
Many people take a shower once a day, either in the morning or at night.
Depending on the activity you do in your daily life, it's better to shower every day with soap or body wash to make sure that you are clean.
Make sure to apply antiperspirants or deodorants after you have washed to stop body odors from developing. Staying clean helps fight disease-causing germs.
5) Keep your Hands Clean after using Rest Rooms
First of all, wash your hands after you have used the restrooms regularly throughout the day. Let's be honest, when we get relieved and come back from the restroom, some bad smells linger when we walk around.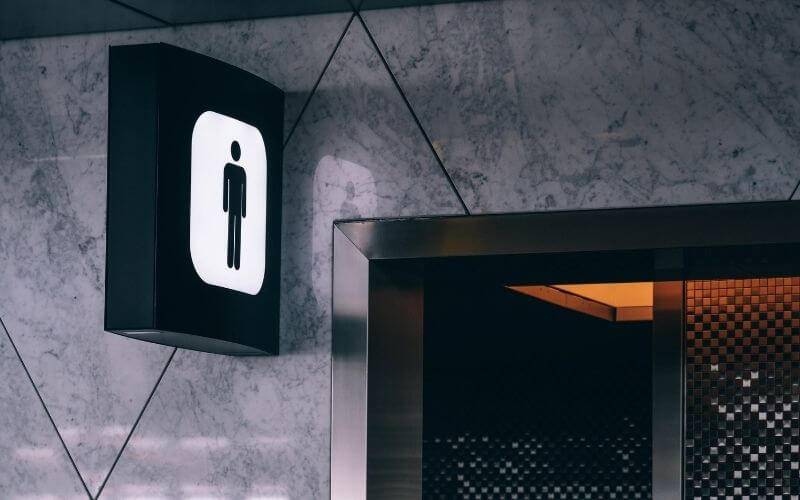 So, it's a better idea to wash your hands with soap or use sanitizer to get rid of the awful lingering smell after you use the toilet.
6) Wear Clean Clothes
Ensure that you wash your clothes daily or wear neat and tidy clothes every day when you got to work if possible.
Keep in mind that rumpled, dirty, and smelly clothes are never welcomed in the workplace. To look attractive, you need to iron your clothes and keep them clean as much as possible.
Be sure to choose the clothes that look stylish and elegant on you. Check out our Clothing Collections for your ease. We carefully select our collections, so feel free to explore.
How to Handle Men's Grooming at Work?
As we all know, the workplace is a part of life where you need to stay well managed. It's the place where you make the first impression of your image.
To handle men's grooming at work here, we have covered some of the steps:
1) Know your Company's Dressing Code
It is essential to go with the trend that your company follows. You cannot expect to show up at work in casual dressing. Try to wear some formal attire that targets and meet your organization's policy.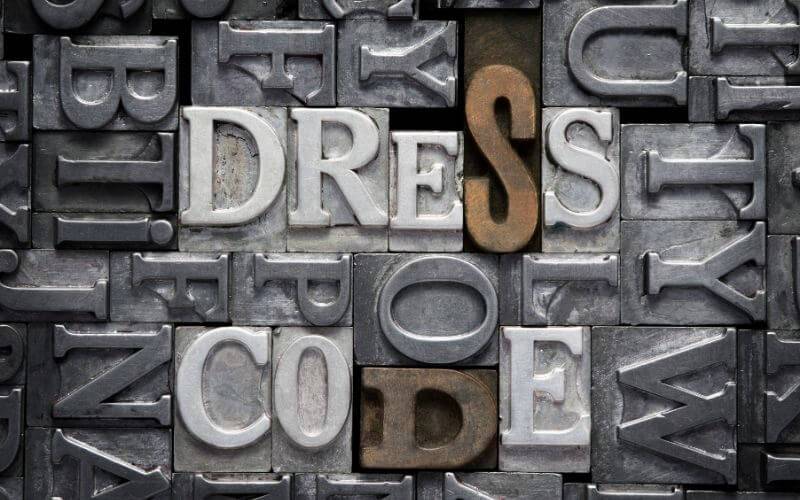 Your personality, appearance, and self-confidence contribute primarily to your interaction with colleagues, clients, and management teams. Dress code may vary from organization to organization.
Wear solid light-colored shirts and avoid striped or checked shirts. Always wear full sleeves shirts without folding them.
2) The First Impression
As we mentioned, the first impression is always remembered by the people, so don't forget to greet people with a smile.
Try to be attentive, energetic, listen carefully, and stay positive.
3) Body Language
Try to exhibit a calm and composed posture while sitting or standing. It is an absolutely vital factor to control your facial expressions and eye contact with the people while you talk.
Even though you feel that no one is watching you, body language is the perfect opportunity to make people notice you in an instance.
4) Personal Hygiene
Personal hygiene is the way of taking care of your body, not just for the sake of your workplace but also for your health. So take good care of your hygiene.
You can use moderate perfume to remove body odor and take extra care of your body parts revealed all the time.
One Bonus Tip: Even if you believe hair makes you feel masculine, please ensure the exposed body hair is in the right weight.
Everything excessive is not a good thing.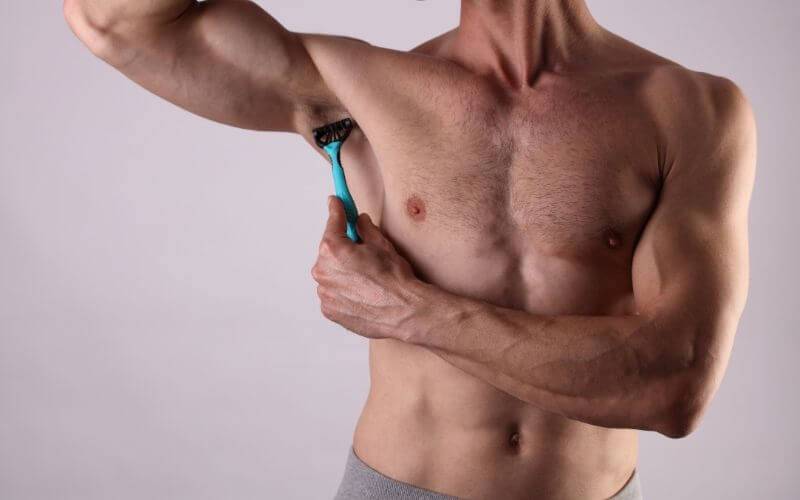 If possible, try to cover the exposed part where you have lots of body hair if you don't want to shave or remove it.
We are talking about the workplace, so you know the drill. You need to be at the top of your game. Who knows, you may get a promotion based on your professionalism and grooming habits.
CONCLUSION
The employees present a public image to customers, colleagues, and clients.
So, there are some specific grooming policies for employees to implement. Self-grooming enhances your personality, and you can see a better version of yourself.
Moreover, presenting yourself in the best way increases productivity and better performance.
So, focus on your grooming, and make sure to take out some minutes of your life every day to make an effort to look good and sharp.
Feel free to share some of your grooming tips for the workplace that you apply.
Want to share the content? Please free to and help us grow.